Paying no heed to recent reports which suggest that consumers remain sceptical about 3D televisions especially in these economically uncertain period, LG Electronics – the second largest TV maker in the world behind Samsung – is set to unveil a mouthwatering line-up of 3D TV displays at the IFA consumer electronics trade show in Berlin that begins on Friday this week, including the world's thinnest local-dimming LED-based LCD TV, a 180-inch plasma HDTV, and a 31-inch OLED TV, all featuring 3D capabilities.

LG 47LEX8/ 55LEX8
The centrepiece in LG's exhibit section at the IFA 2010 in Berlin is the LEX8 series of 3D TV which is also touted as the slimmest locally-dimmed LED-backlit LCD television in the world, measuring only 8.8mm in depth with most of the hardware circuitry transplanted to the table-top stand. At present two screen sizes are in the pipeline, the 47-inch LG 47LEX8 and the 55-inch LG 55LEX8.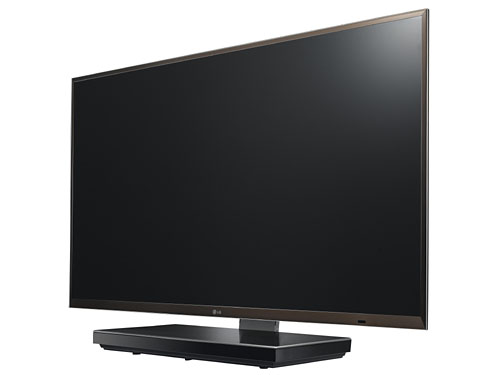 In the past LED TVs which feature local dimming technology have always been relatively bulky. To satisfy consumer demand for a slimmer chassis, television manufacturers gradually shifted their focus towards developing Edge LED-based LCD TVs, where the LEDs are mounted along the borders of the screen. While this allows for a thinner and more aesthetically appealing design compared to locally-dimmed LED-backlit LCDs, unfortunately there is a trade-off in picture performance especially when it comes to screen uniformity.
With the 47LEX8 and 55LEX8, LG is seeking to provide the best of both worlds, namely superior picture quality together with breathtaking styling. Key to this achievement is LG's proprietary Nano lighting technology, where micro dots are printed on a super-thin film illuminated by blocks of LEDs which are in turn controlled by an innovation dubbed Micro-Pixel that purportedly improves black level, chromaticity and screen uniformity.
400Hz TruMotion backlight scanning technology for enhanced motion clarity, LG's Netcast internet service, Magic Motion gesture-sensitive remote control, and DLNA connectivity are other impressive specifications on the LG 47LEX8 and LG 55LEX8. UK pricing and availability remain unknown at this point, but do not expect them to be easily affordable.