LG Electronics has released what the company proudly claims is the "largest commercial 3D LED TV in the world". Boasting a massive screen size of 72 inches, the LG 72LEX9 is now available to buy in the TV maker's home country of South Korea.

A prototype of the LG 72LEX9 was first spotted at the IFA 2010 consumer electronics trade show in Berlin last month. In spite of its gargantuan size, LG managed to shave the physical depth of the 72LEX9 3D TV down to only 3-4 centimetres, thanks largely to the company's proprietary Nano LED backlighting technology that involves fitting to the screen a super-thin film imprinted with micro-dots.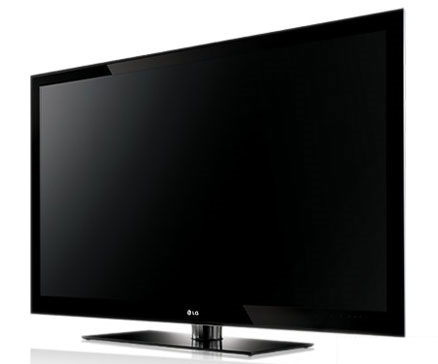 These Nano dots are illuminated by a full array of LEDs in tandem with what LG calls the "LED Spot Control" video processing, making local dimming (and the resultant superior picture quality) possible within a relatively slender chassis. The body-slimming potential of the Nano LED lighting technology was fully realised in the LEX8 series of 3D LED-backlit LCD television (comprising the LG 47LEX8 and LG 55LEX8 – both unveiled at IFA 2010) which measured only 8.8mm in depth.
Besides full LED local-dimming backlight and 3D capabilities, the LG 72LEX9 will also feature 480Hz TruMotion backlight scanning technology that should boost motion resolution, DLNA compatibility, wireless connectivity, and Web TV functionalities including some Korean broadcasting services, Youtube and Google Picasa.
The initial launch of the LG 72LEX9 is limited to South Korea, but a worldwide release is scheduled for the second quarter of 2011. Although its price hasn't been officially confirmed, some online dealers in the UK are quoting around £4,500 to preorder the LG 72LEX9 local-dimming LED-based LCD 3D TV.