LG Electronics introduced its new 2017 E7 and B7 OLED TVs, UP970 4K Ultra HD Blu-ray player and SJ9 soundbar at a London event earlier this week. Particularly notable were the Dolby Vision and Dolby Atmos themes running through these new products from the South Korean manufacturer.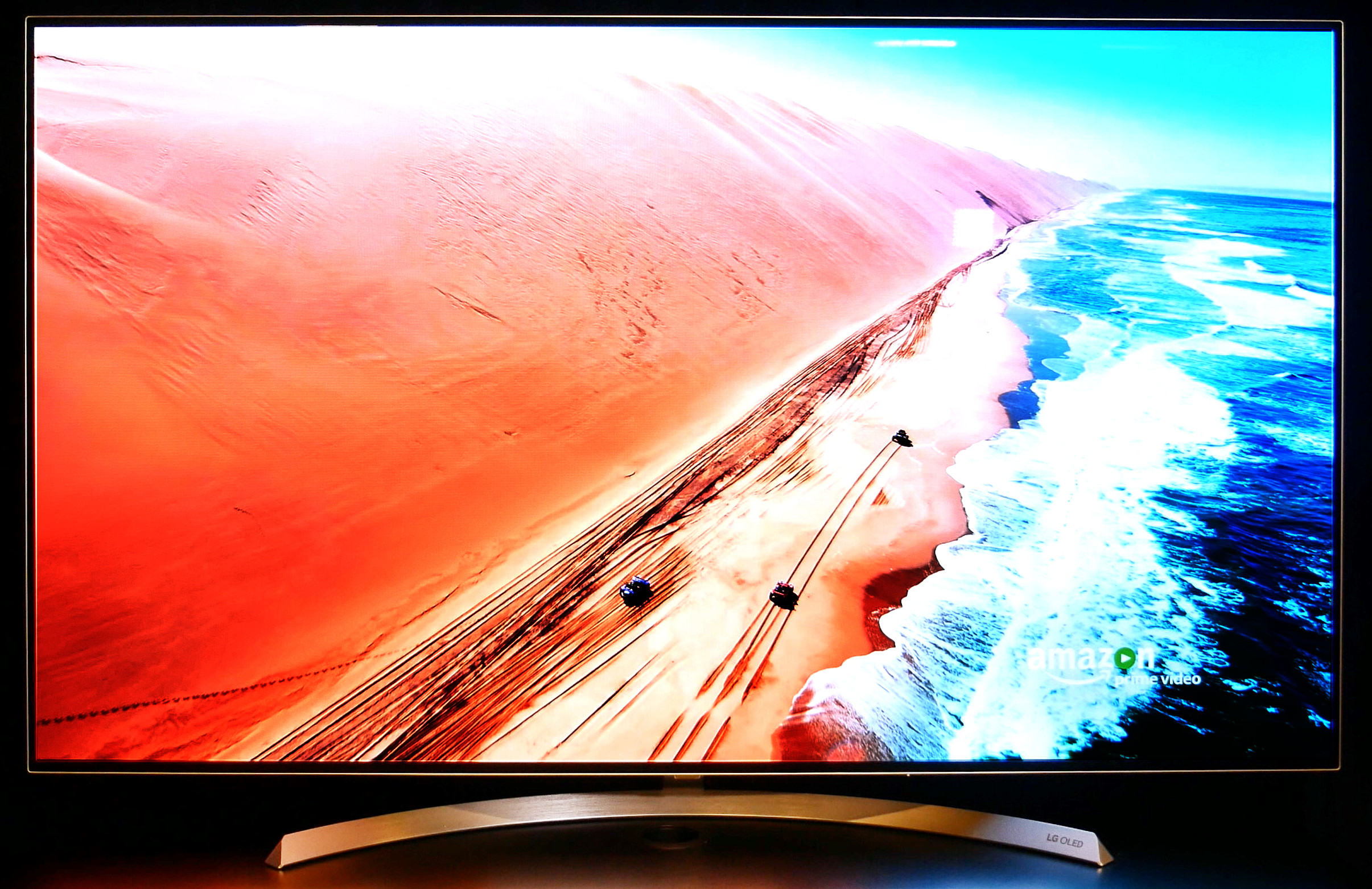 Whilst we had previously seen the flagship SIGNATURE W7 Wallpaper TV and the E7 OLED, this is the first time we've cast eye on the entry-level B7 series which comes in screen sizes of 55 (OLED55B7V) and 65 (OLED65B7V) inches. What really struck us during LG's opening presentation was how the company's OLEDs have dominated the premium TV segment in the UK according to GfK data, accounting for more than 50% of TVs sold above £1500 for the month of January 2017, and 40% during the fourth quarter of 2016.
The LG B7 features a "Blade Slim" design and a crescent stand carrying the company's branding. Since the OLED55B7 and OLED65B7 are meant to feature the same WRGB OLED panel from LG Display and SoC (system-on-chip) as their C7, E7, G7 and W7 siblings, we expect similar improvements in picture quality (judging from our time spent with the E7 and W7) over the 2016 models, namely cleaner above-black rendition, better upconversion, less aggressive ABL (Automatic Brightness Limiter), lower input lag, and a tint-free anti-reflective filter. The television supports HDR10, HLG (Hybrid Log-Gamma) and Dolby Vision out of the box, with Technicolor HDR compatibility slated to land at a later date following a firmware upgrade.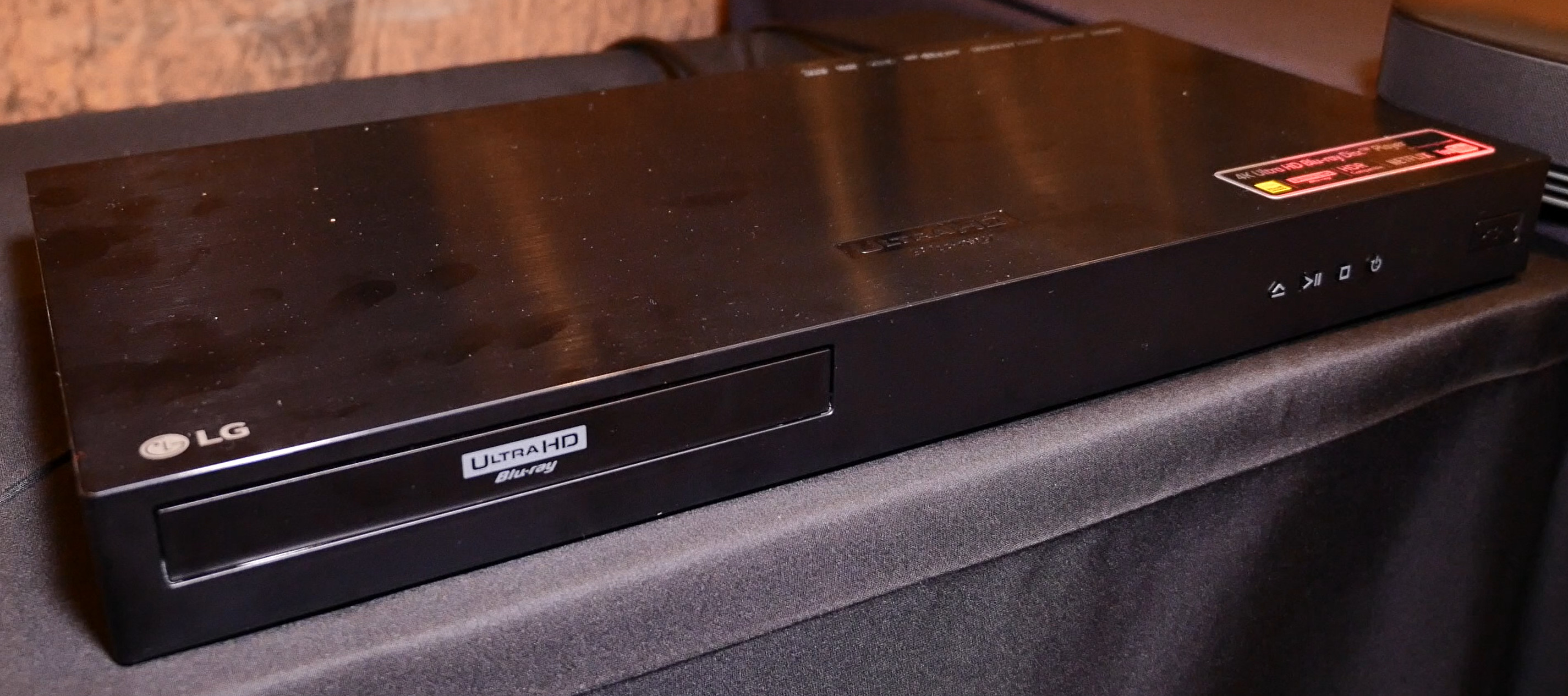 Also making its UK debut was the UP970, LG's first 4K Ultra HD Blu-ray player. Like every dedicated UHD BD player available to buy on the market today, the LG UP970 offers two HDMI outputs, the second of which is audio-only to accommodate legacy AV receivers or soundbars which don't support HDCP 2.2. It's available immediately at a retail price of £349, and a firmware update to add Dolby Vision (DV) support will arrive in the summer (alongside Dolby Vision Blu-ray discs). Compared with the other known DV-capable 4K Blu-ray player on the market, the OPPO UDP-203, the LG will provide 4K HDR streaming through the onboard Netflix, Amazon and YouTube apps, but whether video output quality will be on par remains to be tested.
At the event, LG also unveiled the SJ9 which, at a retail price of £999, is the most affordable Dolby Atmos soundbar in the United Kingdom at this time of publication.