LG Electronics is a well-known manufacturer of 3D-capable HDTV displays on the market, and like competing television makers, the technology giant has ambitious plans for the future. In fact, at the recent IFA consumer electronics show in Berlin, the Korean conglomerate made it clear that it intends to capture the top spot as global 3DTV market leader with its Cinema 3D and Smart TV line-up by the end of 2012.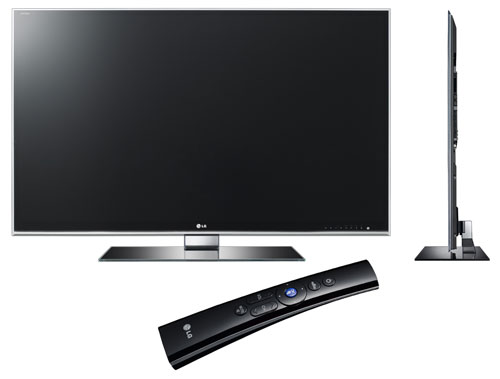 LG banking on Cinema 3D & Smart TV for global 3DTV market leadership
Havis Kwon, President and Chief Executive Officer (CEO) of LG Home Entertainment Company, said that in 2012 the 3D TV market is expected to grow significantly as a result of technological advancements in the area of 3D, as well as the expansion of tri-dimensional content distribution. He added that LG is intent on becoming the worldwide leader in 3D so that the company becomes "synonymous with all things 3D".
He went on to state that competition for an industry standard ecosystem will increase as a result of the acceleration in adding smart internet-connected features to 3D TVs. He said that the ecosystem will play a big part in success within the TV market, which would no longer rely on the actual television alone.
LG's share of the extra-dimensional TV market has already seen a significant increase since the launch of its Cinema 3D Smart TV range which uses the company's proprietary FPR (filmed patterned retarder) passive 3D LCD technology. The Seoul-based corporation plans to introduce a variety of 3D products next year (ranging from entry-level to higher-end models), and incorporate 3D technology into around 70 percent of its home entertainment products.
The company is also looking at expansion of its content availability through the provision of 3-dimensional video-on-demand (VoD) services, with content that will be specifically designed to cater for different markets. LG hopes to become the leading 3D TV brand globally next year through improvements to processes involved in its manufacturing and supply management.