LG Electronics has today launched a beta version of its LG Cloud digital storage service which intends to provide seamless connectivity to customers by allowing multimedia content to be shared across compatible electronic devices such as internet-connected HDTV displays, PCs and mobile smartphones, all without the need for an external set-top box.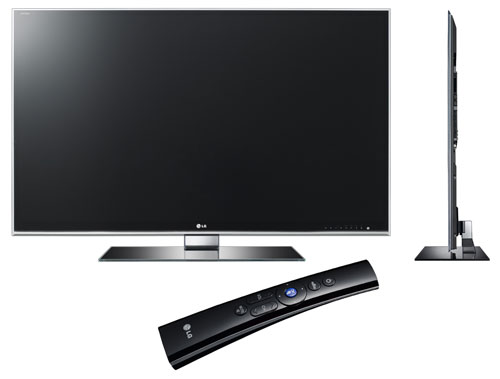 LG Cloud app launched for Smart TV, PC & Android phone
To start using the service, Android smartphone users will have to download the LG Cloud app from Google Play or the LG SmartWorld app store, whereas LG Cinema 3D Smart TV owners and PC users will need to get the same application from the LG SmartWorld store or the LG Cloud website respectively. The app synchronises the content on all three platforms (phone, computer, TV) with the cloud server automatically, which means that videos and photos captured on an Android smartphone can be streamed to a linked PC or television to be watched almost instantly. Similarly, a PC-edited video can be uploaded to LG Cloud to be consumed on a mobile phone or connected TV.
The Korean consumer electronics giant claims that LG Cloud's content is delivered through real-time streaming rather than full-blown downloading, resulting in minimal waiting time, which sets it apart from rival cloud services. Different types of content are transcoded in real time on the cloud server rather than on the source device, saving users the hassle of having to install new codecs or converters, which contributes to a seamless and no-fuss experience.
LG has also made the extra effort to ensure that its cloud service is compatible with extra-dimensional material, which is hardly surprising given the company's dedication to its passive 3DTV technology. For example, one can take a 3-dimensional video using an LG Optimus 3D mobile phone while on holiday, and upload it to the LG Cloud portal through WiFi or 3G internet. The video can then be viewed in all its tri-dimensional glory on an LG Cinema 3D Smart TV by his/her family thousands of miles away nearly instantaneously.
The digital cloud service will be rolled out initially in the firm's native country of South Korea, and also the USA. The amount of free storage available to users on LG Cloud, as well as the pricing structure for space upgrades will vary from one market to another – exact details will only be announced nearer the time of launch in the particular country.