LG Smart TV owners won't be too worried if there's nothing on the telly this Christmas, as the platform has just been gifted a whole batch of funky new entertainment options.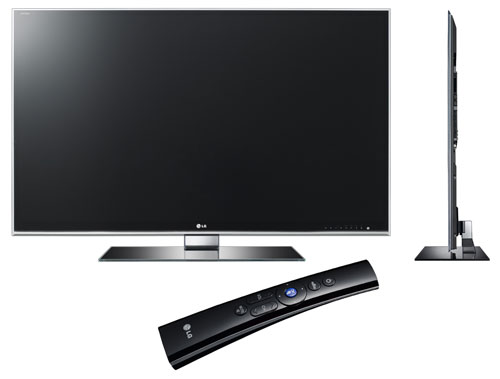 LG adds Deezer, Napster & Eurosport to Smart TV; extends Acetrax promotion
Over the next few days LG Electronics will be adding music services Napster and Deezer, together with the Eurosport Player, onto its internet-connected television platform. In addition, the South Korean manufacturer is also extending its promotion of giving out £50 credit for Acetrax Movies to all new buyers of its Smart TVs before Christmas Day.
For music lovers this is especially good news, with Deezer and Napster being the first dedicated music services added to LG's Smart televisions. Each service requires a subscription, but with more than 20 million and 17 million tracks respectively, spanning just about every genre that ever existed, Deezer and Napster would seem like especially good value for money. What's more, users that sign up for Napster will be able to enjoy their favourite songs not just through their HDTV, but via all of their connected accounts – simply sign up and the service can be accessed from your Smart TV, computer, smartphone, tablet etc.
Sports fans may be more interested to learn about the new Eurosport Player, which comes to LG for the first time, offering paid-access to simulcasts of its full range of sports channels. Some up-and-coming major events to covered by Eurosport include the 2013 Tour de France, plus the Australian Open next month. For sports lovers, the Eurosport Player will compliment a range of other great sports services on LG that include Livesport and the BBC's own sports app.
Finally, anyone who buys an LG Smart TV before Christmas will have one more little bonus to look forward to, in the form of £50 worth of Acetrax Movies credit, allowing them to sample the offerings on one of the most popular movie platforms on LG TVs for free.
LG said in a statement that it's extremely proud to offer these new services, which will benefit its customers by providing them with "unparalleled choice".
"This shows our commitment to ensuring that LG Smart TV owners receive only the best, most up to date premium content. Our customers will be thrilled with these new services, and can look forward to many more planned updates in 2013," said a company spokesperson.