LG might be playing catch-up with Samsung when it comes to overall global TV sales, but there's no disputing its position as the world leader when it comes to OLED display technology. The Korean firm, which became the first TV manufacturer to announce the commercial release of its next-generation OLED TV earlier this year, has just revealed plans to spend an additional $657 million on the new display tech.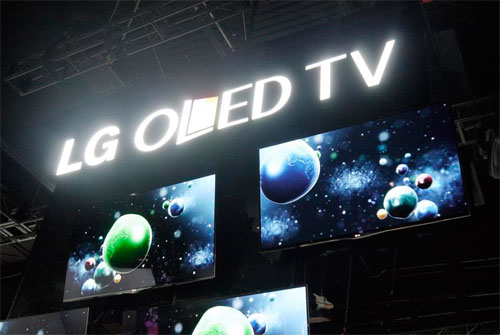 LG display steps up OLED TV production with $657m investment
LG's display manufacturing arm announced earlier today that the investment will go towards building a new production line for its organic light emitting diode panels at its Gyeonggi plant in South Korea, with the expansion set to be completed by early next year. As a result of this investment, the company says that it hopes to begin increased production of OLED panels as early as the first half of 2014.
A spokesperson for the company said that the new production line will incorporate "mother glasses" that are large enough to manufacture OLED panels used in its newly announced line of 55-inch OLED TVs. The investment will lead to a significant ramping up in production, with the new facility expected to have the capacity to produce 156,000 OLED displays per month, according to the Wall Street Journal.
This is a massive investment in OLED by LG, and underlines the company's confidence in the display tech's potential. Unlike Japanese firms such as Sony and Sharp, which seem to have thrown their lot in with Ultra HD 4K televisions, LG is clearly banking on OLED to come out on top as the display technology of the future. The investment also underlines the company's determination to strengthen its position as the world's leader in OLED production, at a time when its rivals are coming up with further innovations. Just last month, we saw Samsung release a prototype 'curved screen' OLED TV, which would indicate that it too is determined to carve out a niche in this emerging niche.
For consumers, this can only be good news considering the sky-high price of OLED TVs at the minute. Up until now, panel makers have struggled with production yields for OLED panels, which has contributed to the excessively high price of the display tech. LG's newly released 55-inch OLED will go on sale for a whopping $10,000 when it hits the stores in Korea later this month, and so the news that it's investing in a new production line would seem to indicate that production processes are becoming more efficient.
It's unclear when we might see the cost of OLED TVs come down, but with LG stepping up production and Samsung expected to release its own version later this year, there's every reason to be optimistic that the technology will become more affordable in the next 12-24 months.
Source: Wall Street Journal