LG Display this month reported record losses, partly as a result of a slump in global demand for TV sets. The South Korean company, which is one of the leading suppliers of flat-screen panels to technology giant Apple, posted its biggest ever quarterly loss – amounting to 492 billion won (£271 million) for the period between July and September 2011 – as panel prices were hit by lukewarm demand.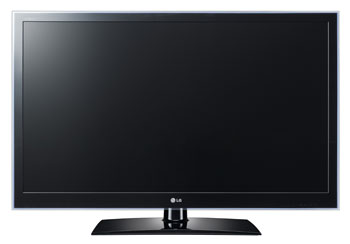 LG Display suffers record quarterly loss as TV demand slumps
The reduced demand has hit TV panel makers hard, with companies like LG suffering the effects of a struggling economy which has dampened the demand for televisions (particularly large-sized HDTV displays), and subsequently negatively affected panel prices. However, LG has said that it expects to see the fall in panel prices stabilise in the current quarter compared to the previous quarter, where seasonal demand increases were weaker than had been expected.
LG, along with cross-town rival Samsung Electronics, battles for the top spot globally when it comes to LCD flat screens. Whilst the company is taking an optimistic view with regards to a slowdown in panel price declines, other industry insiders believe that the market will remain in a precarious position, and that the sluggish demand will continue.
The latest figures mark the fourth consecutive quarterly loss for the Seoul-based company. Officials have attributed the greater-than-expected loss to a number of factors including currency fluctuations. However, remaining optimistic, LG Display's chief financial officer (CFO) James Jeong said that the company is expecting total display shipments to increase marginally in the final quarter compared to the third, and further price falls to be limited.
Some analysts have suggested that LG Display and other South Korean panel makers are in a better position than most to weather the economic downturn, with the financial backing that they get from their parent companies leaving them well-placed to compete with rivals in countries such as Japan and Taiwan.