LG Electronics has cemented its position as the undisputed pacesetter in OLED (organic light-emitting diode) TV technology by expanding its lineup of such self-emissive displays for the year ahead at the Consumer Electronics Show (CES) 2015 in Las Vegas today. All of the company's new OLED TVs for 2015 will feature 4K Ultra HD resolution, with the existing 55EC930V to be carried over from 2014 as the sole 1080p full HD model.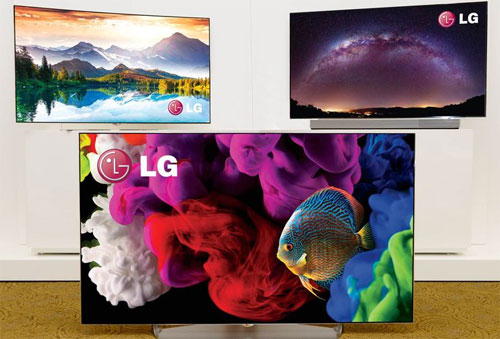 Spearheading LG's fleet of OLED televisions will be the flagship 77EG9900, a massive 77-inch "variable" OLED TV that allows users to adjust the degree of curvature depending on the number of viewers or the content displayed, with automatic optimisation of the picture and audio quality according to how curved the screen is. We first saw a prototype of this flexible 77-incher at CES 2014 and then at IFA 2014, but now it appears that a retail model is finally forthcoming.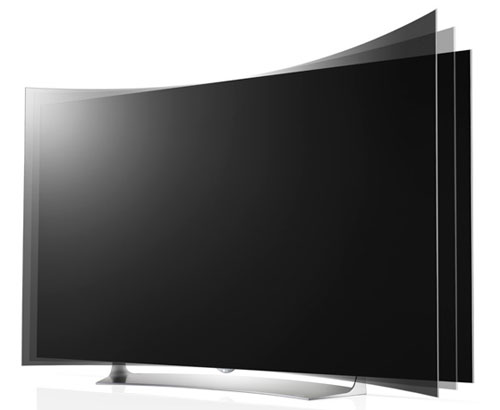 Specifications include a native resolution of 3840×2160, deca-core processor, passive 3D technology, super-slim bezel, Harmon Kardon-enhanced sound system, and a slicker WebOS 2.0 Smart TV interface. Whether or not this television will eventually make it to the UK and Europe remains unknown, but don't expect the price to be within reach for normal consumers.
One rung down the South Korean manufacturer's 2015 OLED TV hierarchy is the LG 65EF9800, a 65-inch flat-screen OLED whose most distinctive characteristic is the presence of an integrated speaker bar – developed in collaboration with audio equipment specialist Harman Kardon – beneath the ultra-thin panel. The 65in EF9800 also gets ultra high-definition (UHD) resolution, polarized 3D, WebOS 2.0 and deca-core processor. It will be marketed in the UK and other European countries as the LG 65EF980V.
Fans of curved LG OLEDs will get to choose from fresh 2015 models with quad-core processor and WebOS 2.0, or 2014 carryovers with slower dual-core processor and first-gen WebOS system. The former comes in two screen sizes, namely the 55in LG 55EG9600 and the 65in 65EG9600; whereas the latter would be the 65″ 65EC9700 and the 77″ 77EG9700.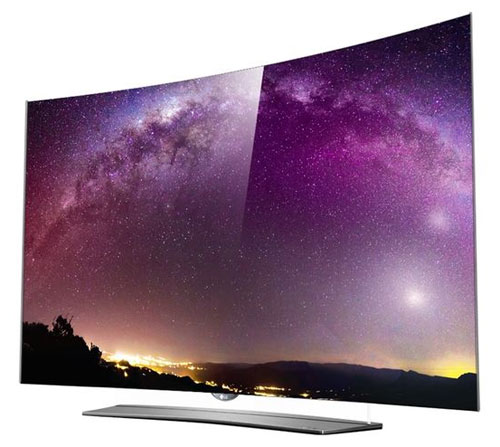 Perhaps of more interest to video enthusiasts are LG's flat-panel equivalents of the EG9600 curved 4K OLED TVs, i.e. the EF9500 series (or EF950V in the United Kingdom and Europe). Featuring a transparent stand to provide a "suspended-in-air" appearance, two EF9500 sizes are available: the 55-inch LG 55EF9500/ 55EF950V and the 65-inch 65EF9500/ 65EF950V.
By offering a variety of screen sizes (55in, 65in and 77in) and form factors (flat, curved and flexible), LG is hoping to propel OLED TV technology into the mainstream. Pricing will be key: while most videophiles are already converted, it remains to be seen if the average buyer will be willing to pay a premium over competing 4K LED LCD displays. We will bring you more details on prices and availability, as well as our first impressions of LG's 2015 OLEDs from the CES showfloor in a separate article.