3D television is still in its infancy, but that hasn't stopped LG Electronics from going all out to win over consumers. With one eye on a future where downloading casual tri-dimensional games is as common as Angry Birds is on our smartphones, the Korean firm has just unveiled a new game portal for its high-end Smart TV models.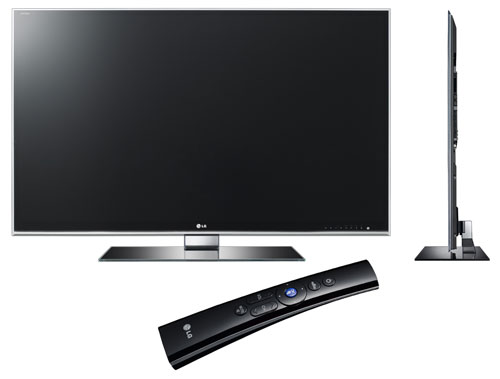 LG announces Game World portal for Cinema 3D Smart TVs
Known as Game World, the platform has been made available exclusively for LG Cinema 3D Smart TVs, and offers an intuitive way to search for, download and play games on the big screen in both 3D and 2D formats.
LG's CEO Havis Kwon said that Game World will be a "fantastic source of games" that are suitable for everyone, especially with regards to extra-dimensional titles. Although the initial selection of games is rather limited, the company has said that plans are in the pipeline for numerous popular titles to appear on Game World, including some that will be developed exclusively for the Cinema 3D internet-connected HDTV range.
"We're going to push the boundaries of 3D gaming by exploiting the capabilities of LG 3D TVs to their fullest extent, and expand the 3D gaming market to the next level," added Kwon.
Those who access Game World's main menu will be able to find four categories of games to download, including New, Genre, Featured and Top Chart.
The 'Featured' tab will allow users to check out the most recommended titles, while the 'Top Chart' section will list the hottest games in both paid and free circuits. The 'New' section needs little explanation, while the 'Genre' list categorises titles according to action, arcade, adventure, role-playing, puzzle, simulation, shooter, sports and strategy.
Users will also be able to access a tutorial mode from the main menu, which provides manuals and instructions for playing 3D games using the LG Magic Remote, or else a traditional gamepad. LG said that most new titles will be fully compatible with Magic Remote in any case, and that the portal will be a primarily family-friendly games platform when it's released globally next month.
The news comes just days after LG announced details of its up-and-coming 84-inch 3D TV, which boasts a whopping 8-million pixel display with 3480×2160 resolution, and goes on sale this autumn.