In many ways, Google TV is a bit like waiting for a bus – you sit there for ages while nothing happens, then in an instant two come along at once. Just days after a bunch of new features, such as voice control, were leaked, it's been revealed that Google TV is set to make its debut in South Korea with the help of IPTV (internet-protocol television) company LG U+, a subsidiary of Seoul-headquartered conglomerate LG Electronics.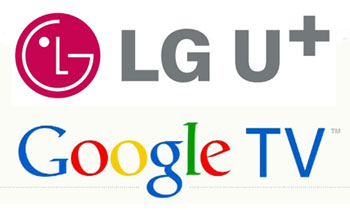 LG goes Gangnam style for Google TV launch in Korea
The South Korean launch was announced on Google TV's official blog, which stated that "LG Uplus will become the first IPTV provider that can offer subscribers an integrated Google TV box, while Korea itself will become the tenth nation to receive Google TV."
In order to give Google TV as high a profile as they possibly can, LG and Google are enlisting the help of worldwide K-pop sensation PSY, of "Gangnam Style" fame, to help with the advertising. If Google TV can get anywhere that's even close to the sales of his smashhit single, their South Korean launch will have been very successful indeed.
The new South Korean service has been jointly developed by Google and LG, and goes by the name 'U+tv G', and will integrate the standard Google TV service with LG's own pay services. Google TV's standard package comprises a mix of both on-demand and live streaming content, together with a bunch of web applications. All of this will be packaged in a shiny set-top box designed by LG Electronics.
South Koreans who sign up for Google TV will be able to access content from a range of top providers, including Netflix, Flixster, HBO Go, Pandora, Adult Swim, TNT, TBS, PSB Kids and Cartoon Network. In addition, users will also be able to access the Google Play Store – a new feature for Google TV – which offers hundreds more applications to download, together with movies, music, television shows and games.
Source: Google TV Blog