Korean manufacturer LG Display has once again shipped the most units of LED-backlit LCD TV panels worldwide during the first quarter of 2011, but its cross-town rival Samsung is catching up fast, according to the latest data from California-based market research and consulting firm DisplaySearch. Both companies lead the other TV brands in revenue terms, with the latter slightly ahead of the former.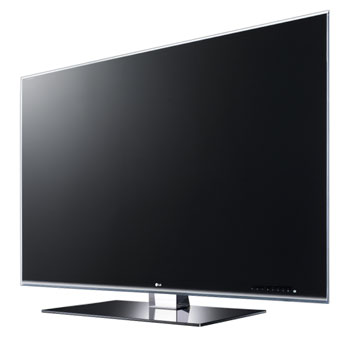 Every three months, DisplaySearch releases a Quarterly Large-Area TFT LCD Shipment –Advanced LED Report that tracks the shipment trends as well as provide future projections for LED LCD panels. The latest version revealed that in Q1'11, LG Display shipped more than four million units of LCD televisions equipped with LED backlight technology. While this was enough to keep the Seoul-headquartered conglomerate ahead of the chasing pack, its market share in shipment terms actually dropped to 27% from the 31% posted during the final quarter of last year.
Samsung gained ground in the market share of LED TV panel shipments, rising from 21% in Q4'10 to 24% in the first quarter of this year. This meant that the company pipped Japanese competitor Sharp to second place; the latter ended up joint-third with Taiwanese LCD panel maker AU Optronics (AUO) with a market share of 18% each. Another firm from Taiwan, Chimei Innolux, completed the top five with a captured market share of 9%.
Revenue-wise, Samsung remained the leader for LED LCD TVs shipped in the first quarter of 2011, having increased its market share from 27.3% during the previous quarter to 30%. LG Display followed in close second with a market share of 27% during Q1'11, up from 25.1% in Q4'10.
Most HDTV manufacturers are investing the bulk of the resources into edge-lit LED models, which is hardly surprising given that the display type has gained popularity among consumers owing to its slim form factor and efficient power consumption. Among LCD television panels, penetration ratio of LED backlighting technology is highest for screen sizes of 50 inches and above.