LG's Magic Remote is set to become even more 'magical', after the Korean firm announced it is adding both voice control and universal remote functionality to the device.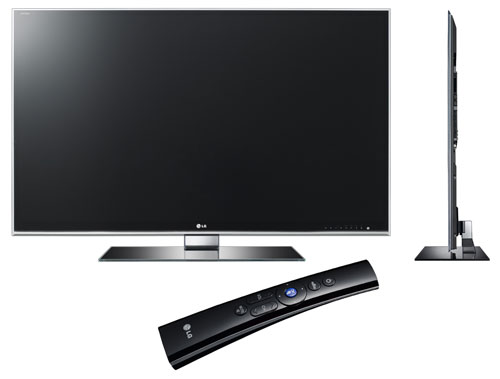 LG Magic Remote gets Siri-like voice control & universal remote functions
The remote, which is set to be unveiled at CES 2013, will be compatible with the company's CINEMA 3D Smart TV models, as well as its range of Blu-ray players and home cinema systems. LG said that there will be two versions of the device – a smaller, backlit version will come bundled together with its high-end HDTVs, while its standard Smart TVs will ship with a slightly larger version without the backlit buttons.
Magic Remote can already pull off a range of fancy gesture control tricks, but with the introduction of speech recognition users will now have the convenience of being able to talk to the device as well, just like Apple iPhone users can do with their virtual assistant Siri.
The older version of the remote did have some basic voice control functionality, but that was far more rudimentary than what's being touted now. Previously, viewers were required to make individual queries in order to navigate their TV menu – a cumbersome process that few users ever bothered with. According to LG, its newly refined Magic Remote will be able to understand natural language and sentences, meaning that if you tell it to "find Gangnam style videos", that's exactly what it will do.
Aside from this improvement, LG has also transformed the remote into what it calls a "universal control solution".
What this means is that users will now be able to consolidate the operation of a wide variety of devices in their living room, such as their set-top box, their Blu-ray player and their sound bar, basically rendering all other remote controls in the home obsolete.
LG says that Magic Remote will essentially become like a 'third limb' thanks to its unique features. Its gesture-based controls make it the ideal controller for gamers, while the wheel function on the remote is perfectly suited to scrolling through web pages and zooming in and out.
Most of all though, the device has been designed to make life as easy as it can possibly be for couch potatoes and telly addicts like us at HDTVTest. Switching over to another television channel has never been easier – simply pick up the remote, draw the number of the channel you want in the air and the TV will automatically switch over – what could be more difficult than that?
It remains to be seen whether the natural language recognition functionality will take off with the Magic Remote, but then who knows? Maybe LG has some more surprises in store for us with the televisions that it plans to bundle alongside these remotes. We'll find out soon enough!