LG Electronics is hoping to capture the imagination of viewers with the launch of its new "The Magic is in Your Hand" augmented reality experience to show off the capabilities of its Magic Remote technology on Smart TVs.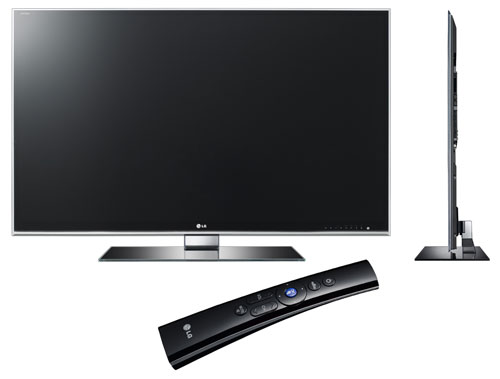 LG using augmented reality to show off Magic Remote on Smart TVs
The remote control device, which was featured at the Gadget Show Live in London last week, allows users to operate their Smart televisions via a series of gestures and voice commands, rather than the traditional button pressing we're all so used to. As well as the Gadget Show Live, the experience will also be demonstrated at select shopping centres throughout the build-up to Christmas.
The augmented reality (AR) showcase was developed in conjunction with the TRO Group and creative tech firm Inition. To show off the technology, LG's partners have set up two huge video walls comprised of the Korean manufacturer's HDTVs, providing an immersive environment for users to see the new remotes in action for themselves.
Numerous fun tests have been set up to challenge the dexterity of LG's Magic Remote, including one challenge that asks users to defuse a virtual bomb, while another will see users feed polar bears in the wild using the device.
The 'Magic is in Your Hand' experience has been designed to communicate Magic Remote's immersive nature, by making the large screen augmented reality experience truly interactive, explained Inition's Stuart Cupit.
"Through the combination of augmented reality and the wealth of diverse content available on LG's Smart TVs, viewers will enjoy a totally immersive experience, with the Magic Remote being central to that experience," he said.
James Barnes, TRO's account director, added that he hopes as many people as possible will try out the experience for themselves:
"'The Magic is in Your Hand' has been designed to celebrate LG's unique Magic Remote technology, giving members of the public the chance to take part in a fun augmented reality experience and see for themselves how it will transform the way in which they command their Smart TVs."
"LG decided on the experience because it is extremely keen to showcase the capabilities of its Smart TVs, and take the opportunity to launch a range of groundbreaking new products. These include its 84-inch Ultra HD TV – a world first – and its new range of OLED TVs, due to be release next year."