Cloud gaming is set to be the next big thing in the ongoing evolution of Smart TVs, if the latest announcements made by Korean television manufacturers Samsung and LG Electronics at the Electronic Entertainment Expo (E3) in Los Angeles this week are any indication. The former unveiled its Gaikai-powered Samsung Cloud Gaming service, whereas the latter showed off the OnLive Game service on its G2 series of Google TV models.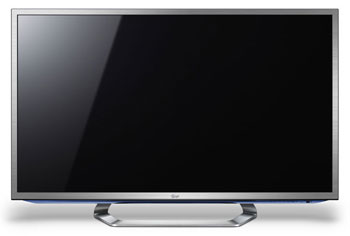 LG unveils OnLive cloud gaming on G2 Google Smart TVs
Having pioneered on-demand cloud gaming, OnLive specialises in delivering real-time video games over the internet to connected devices such as PC and Mac computers, smartphones, tablets and web-enabled HDTV displays. The LG 47G2 and 55G2 Google televisions, which are equipped with L9 dual-core processors, purportedly provide the ideal platform for users to enjoy OnLive's library of blockbuster video games without needing to buy and connect an external console or computer.
When the Seoul-headquartered conglomerate's OnLive Game service goes live in the very near future, owners of G2 TVs will be able to play demos, purchase individual titles, or sign up to OnLive's PlayPack subscription package which permits unlimited playing of over 220 (and growing) video games in the company's catalogue. In addition, users are granted free access to a host of social functionalities, ranging from worldwide spectating and voice chat to "Brag Clip" video capture and Facebook media sharing.
LG Electronics USA's director of home entertainment management Georg Rasinski said that the incorporation of OnLive's advanced on-demand cloud gaming service onto LG Google TVs will open up fresh entertainment possibilities for gamers, adding to the rich content already offered on the company's connected Smart HDTVs. Meanwhile, OnLive's founder and CEO Steve Perlman expressed his excitement at being able to deliver full console-class video gaming experience to LG Google TV owners at no extra cost, fulfilling the firm's mission to "make top-quality gaming accessible to everyone, everywhere".