With the global TV market down in the dumps, LG has hinted at its plans to push its premium product line of 4K and OLED TVs even more aggressively over the coming months – but what does that mean for UK consumers ahead of Christmas?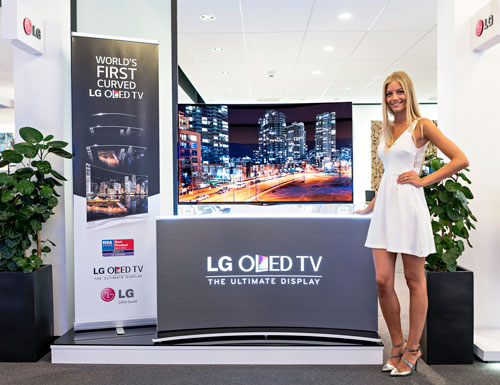 In its Q3 revenue report, LG's home entertainment division announced disappointing results with revenues falling by almost 7% from the same period last year, to just $4.5 billion (approximately £2.8 billion). According to the company, the problems are twofold, with reduced global demand and lower selling prices both contributing to its revenue decline. The biggest problem area lies in Europe, where disappointing sales offset a strong quarterly performance for the manufacturer in developing markets like Asia and Russia.
Admittedly $4.5 billion is still a decent profit, but LG hinted that it isn't satisfied to just keep on trundling along, saying that it's planning to expand sales of its premium OLED and 4K Ultra HD TVs ahead of the holiday season whilst carefully managing costs.
As to what this 'expansion' of sales means, that isn't immediately clear, but in light of recent price cuts from brands like Sony and Samsung, it might be worth holding out for another month or so if you're thinking about buying a next-generation display anytime soon. We saw the first round of price cuts back in August, when Samsung slashed a massive $6,000 off the cost of its OLED televisions in US. LG quickly responded to this, not by cutting its own OLED prices, but by reducing the cost of its 55-inch and 65-inch 4K TVs. Sony chipped in a couple of days later, cutting the asking price of its own 4K Bravia line-up in the USA, forcing Samsung to make a similar move with its own 4K TVs.
With Europe cited as one of the biggest problem areas in LG's financial report, there's every chance the Korean firm could be planning further price cuts for its ultra high-definition (UHD) and OLED television lineup to try and tempt consumers this Christmas. In light of LG's disappointing third-quarter results and its promise to push premium products harder, don't be surprised if you see the company drop the price of its 55EA980W curved OLED TV in the near future.
Source: LG