LG might be giving Samsung a good hiding at the minute when it comes TV development, getting both its OLED and 4K TVs into the shops ahead of its arch-rival, but when it comes to sales things are a looking a little bit disappointing.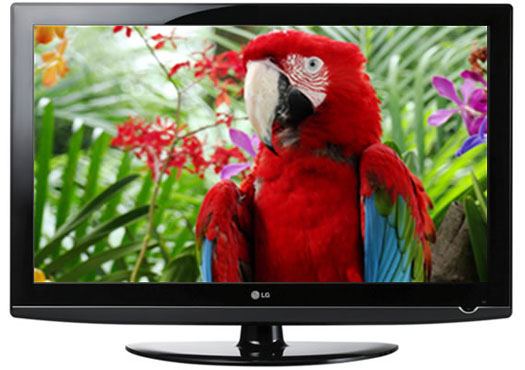 LG Q1 profts slump as TV sales take a nosedive"
The world's second-largest TV maker has just announced a massive 91% drop in profits for the first quarter, due to a sharp plunge in TV sales. The company pinned the blame on a stagnant market, saying that it had been hit especially hard by falling demand for plasma TVs.
Overall, LG's net income fell to just $20 million for the first three months ending March 31st, down from $222 million one year ago, well below analysts' average estimates of $187 million for the quarter. The losses come despite LG's earlier insistence that it would be able to increase TV shipments by 15% this year, on the back of new display technologies and more advanced functions.
Unfortunately for LG, that hasn't happened, as its faced tough competition both from Samsung in the high-end market, and a host of smaller companies in the low-end TV market, explained Kwon Sung Ryul, a Seoul-based analyst at Dongbu Securities, in an interview with Bloomberg.
"LG fell even further behind Samsung in the high-end TV race, and it faced significant pressure for lower-end category players like Vizio. Due to this, LG took the decision to slash its prices, but it's unlikely to help much this year. At best, LG can hope for low-single percentage growth."
LG's misfortune hasn't been for a lack of trying however. When it comes to R&D, the Korean firm looks to be well ahead of its rivals in what many believe will ultimately turn out to be the most critical arena in the TV industry, that of OLED. As we revealed previously, LG remains the only TV maker to have started shipping TVs featuring the new, next-generation display tech, having announced it was taking pre-orders back in January this year. It's also revealed plans to launch the world's first curved OLED TV, due to hit the shops later this year. In comparison, Samsung has given no indication of a launch date for its own OLED TV, despite showing off a prototype way back in January 2012.
Things may look pretty grim for LG now, but so long as the experts are right and OLED really does take off (the technology is predicted to overtake 4K TV by 2015), the company should be able to weather the storm and look forward to a bright future.
Source: Bloomberg