Nobody has advanced further than LG Electronics when it comes to OLED TV technology, but just because it's leading the race doesn't mean the company is going to rest on its laurels. LG is now hedging its bets against the display technology with the arrival of its new Quantum Dot 4K ultra high-definition (UHD) television which is set to be unveiled next month at CES 2015 in Las Vegas.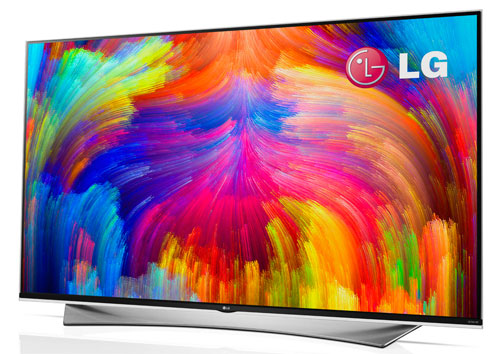 LG says its Quantum Dot technology is able to boost the level of colour on LCD to dazzling new heights. It offers a "wider colour palette and improved colour saturation [when compared with] conventional LCD TVs," the Korean manufacturer says. In fact, Quantum Dot tech could even help LG's LED LCD TVs match the awesome colours on its OLED TVs, and they will also be far cheaper.
It's a sensible move for LG, because while most people agree OLED television looks absolutely superb, the technology is more expensive than 4K TVs for the average consumer, and so hardly anyone is willing to buy one. For example, LG's 55EC930V 1080p curved OLED TV which we have just reviewed costs between £2,000 and £2,500, while its 55UB850V 4K Ultra HD model can be had for just around £1,200.
A second problem with OLED TVs is they're perceived to have a much shorter life span than LCD – and televisions are not something the average consumer wants to upgrade more than once every 3 or 4 years at best.
And so Quantum Dot technology could prove to be a much more tempting alternative for many consumers. The 'quantum dots' are basically nanocrystals of varying sizes (between 2nm and 10nm) that possess quantum mechanical properties that allow them to emit different colours. In LCD displays, the quantum dots are placed between the panel and the LCD backlight, resulting in increased brightness and a higher colour reproduction rate.
"Quantum dot's vibrant and vivid colour reproduction capabilities brings LG's LCD TVs to the next level when it comes to picture quality," said In-kyu Lee, senior vice president and head of the TV and Monitor Division at LG Electronics.
LG will be displaying its first 4K Quantum Dot TVs at the CES show in Las Vegas from the 6th to the 9th of January 2015.