Korean TV manufacturers LG and Samsung Electronics accounted for almost half of the total number of LCD TV panels shipped worldwide in 2010, with the former being slightly ahead in terms of market share. These two companies were trailed by Taiwanese LCD makers AU Optronics (AUO) and Chimei Innolux (CMI) on a unit basis.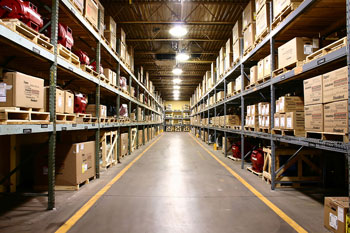 These figures can be found in the Quarterly Large-Area TFT Shipment Report recently published by California-based display market research and consulting firm DisplaySearch. Written by respected experts in the field of TFT LCD (thin-film transistor liquid crystal display) panel manufacturing, the report provides analyses of historical shipment data and future projections of growth for all players in the industry, on both global and regional levels.
LG Display remained the leader when it came to LCD TV panel shipments last year, capturing 25.9% of the worldwide market. With a 22.9% market share, Samsung took second place, followed by AUO with a 16.8% share, then CMI with 16.5%. LG also secured the number one spot in shipment area, but Samsung was still the top dog in revenue terms.
All in all, global shipment of LCD panels for use in HDTV displays increased from 163 million units in 2009 to 221 million units in 2010, amounting to a year-on-year growth of 36%. And for the first time, LCD television panel shipments overtook LCD monitor panel shipments, although this is hardly surprising given the relative maturity and saturation of the market for LCD monitors.
Despite registering a healthy growth rate over the whole of last year, shipment of LCD TV panels stayed largely static in the fourth quarter of 2010, settling at 57.5 million units. This is likely due to a build-up of surplus inventories which prompted TV brands to hold back on purchasing more LCD panels. DisplaySearch predicts that during the first quarter of 2011, LCD TV panel shipments will suffer a 2% quarter-on-quarter fall, or a decline to 55.6 million units, resulting in lower panel inventories by the beginning of Q2'11.