Korean brands Samsung and LG Electronics lead the pack when it comes to how satisfied owners are with their HDTVs, according to the results of this year's Reliability and Service survey conducted by computing magazine PC World among 63,000 of its readers. The poll asked participants to rate different aspects relating to the reliability and features of their television sets.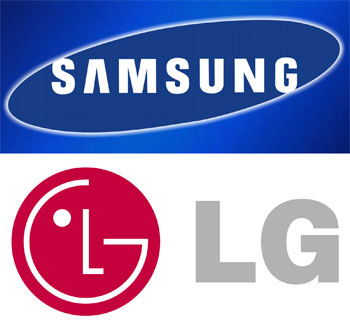 LG and Samsung lead PC World's HDTV owner satisfaction survey
As was the case in the corresponding survey last year, Japanese TV manufacturer Panasonic continued to lead the 2011 poll in terms of overall reliability. However, this year it is joined by LG and Samsung who also scored "Better than average" as far as owners' satisfaction with reliability is concerned. Interestingly, Samsung received this rating despite getting a below-average score for the "severe problem" category (meaning that these TVs are more likely to develop a fault that makes them unusable), replicating the results from last year's survey.
On the features front, it is LG Electronics who came up trumps by getting better-than-average ratings on five out of eight categories, including design, input ports, remote control, internet connectivity and even warranty. Samsung and Sony took second and third places with four and three above-average marks respectively.
Further analysis of the survey result charts published by PC World revealed several other noteworthy findings. Panasonic is the only 3DTV maker who scored "better than average" for 3D image quality, probably owing to its plasma-based active-shutter 3D technology which delivers the least amount of crosstalk among all the 3D TVs we've reviewed thus far. And almost half of the HDTV owners who took part in the survey were less than totally satisfied with the sound put out by their sets' built-in speakers, which is hardly surprising given the shift towards slimmer television chassis that usually compromises acoustic performance.
Source: PC World