LG Electronics revealed this week that strong demand for its high-end HDTV displays has helped the company bounce back to profit in spectacular fashion during the first quarter of 2012, halting a streak of consecutive losses over the two previous quarters.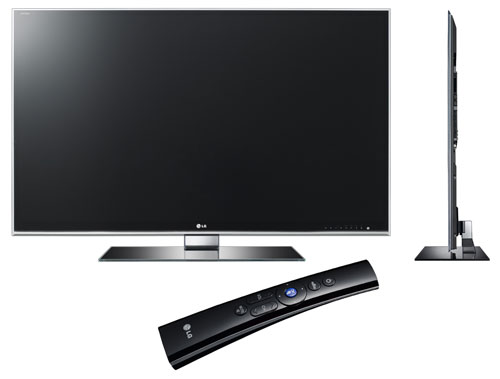 LG trebles quarterly profit, helped by 3D Smart TV sales
Despite facing tough competition in its key business areas of display screens and mobile smartphones, the Korean conglomerate – which is the second-biggest TV manufacturer by sales after cross-town rival Samsung – posted a net profit of 242.5 billion won (around £132 million) between January and March this year, reversing a net loss of 15.8 billion won (approximately £8.6 million) one year ago. Even though sales dropped 7.1% to 12.2 trillion won (roughly £6.6 billion), operating profit during this period more than tripled from last year's 131 billion won (£71 million) to 448.2 billion won (£243.5 million), comfortably beating analysts' consensus estimate of 304 billion won (£165 million).
Strong sales of the company's passive 3D internet-connected televisions (marketed as LG Cinema 3D Smart TVs in the UK) are reported to have contributed heavily to the upturn in profitability. Operating profit within its TV arm for Q1'12 came in at 217 billion won (£118 million) which is almost doubled compared to the previous quarter, while operating profit margin jumped to 4.1%.
Not one to rest on its laurels, LG intends to increase sales even further by launching more cutting-edge organic light-emitting diode (OLED) TVs, the latest of which was unveiled at the Consumer Electronics Show (CES) 2012 in Las Vegas earlier this year. The Seoul-headquartered television maker also plans to boost LCD TV shipments by 20% to 30 million units this year, as well as secure a quarter of the 3D TV market.
Despite the positive financial results, LG's chief financial officer (CFO) warned analysts that profit margins may suffer in the coming months, due to a spike in marketing outlay to promote the company's new lineup of HDTV and mobile phone products.