Loewe will focus on 3D capabilities, LED backlighting and internet connectivity for its 2011 range of HDTV displays, as the high-end TV manufacturer seeks to bounce back from disappointing financial figures for 2010. Compared to 2009, the company saw a 5% decline in sales to 307.3 million euros (approximately £263 million), resulting in a pre-tax loss of 5.3 million euros (around £4.5 million).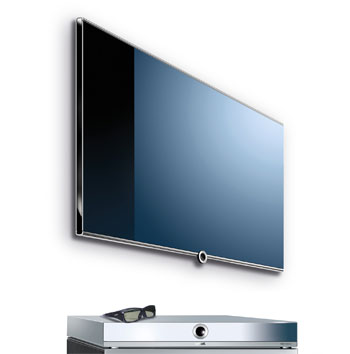 A number of factors were blamed for the firm's poor performance. An increase in purchasing costs for in-demand LCD panels during the early months of last year led to necessary price modifications and a drop in gross margin from 29.2% in 2009 to 22.8% in 2010. Loewe also spectacularly failed to capitalise on the surge in HDTV sales driven by the FIFA World Cup football tournament which took place in South Africa during the summer, because of a delay in launching its latest "Individual" LED LCD TV series with 400Hz motion technology.
Having learnt a painful lesson, the premium television maker devised a "Fast Forward" roadmap for the second half of 2010, with the intention of streamlining corporate structure and improving efficiency so that new products and technologies can be brought to market in a shorter timeframe. The strategy seems to be working thus far: despite experiencing a slight dip in sales due to the company's decision to phase out LCD TVs with traditional CCFL (cold-cathode fluorescent lamp) backlight from its HD TV lineup, Loewe posted a profit of 3.8 million euros (about £3.3 million) in the final quarter of last year, as it managed to launch its cutting-edge LED TV models in time for the festive shopping period.
To reinforce its status as the leading high-end consumer electronics brand in Europe, the company plans to launch the first of ten new 3DTV models before April 2011, as well as expand its range of internet-connected TV products. Loewe's chief executive officer (CEO) Oliver Seidl said that these measures will tailor the company's offerings to the demands of premium European customers. The German TV manufacturer expects to return to profit this year, with a 10% rise in sales revenue to 340 million euros (£291 million).