This year's IFA carried the theme "Never Stop Beginning", and it's a pretty appropriate tag as far as Loewe is concerned. Regular readers will recall the German company was close to going bust this time last year, only to be rescued by a consortium who promised to reinvigorate it with a "new premium brands concept" in the coming months.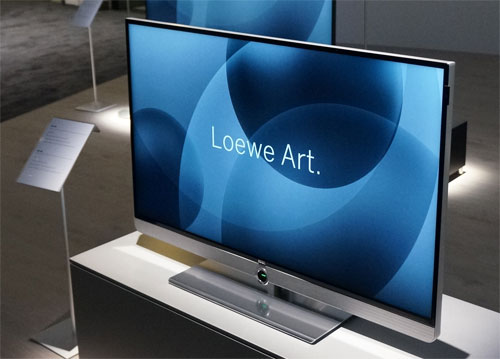 Now, Loewe has made good on that promise, stepping into the realm of 4K resolution for the first time with no less than four luxury ultra high-definition (UHD) TVs. These include the Loewe Art "beginner" series that comes with a choice of 40-, 48- and 55-inch displays. Most notably, the Art series makes the unusual claim of being the world's fastest TV when it comes to changing channels thanks to its 'Instant Zapping' technology, which Loewe says gives viewers a complete overview of what's on the other channels during commercial breaks.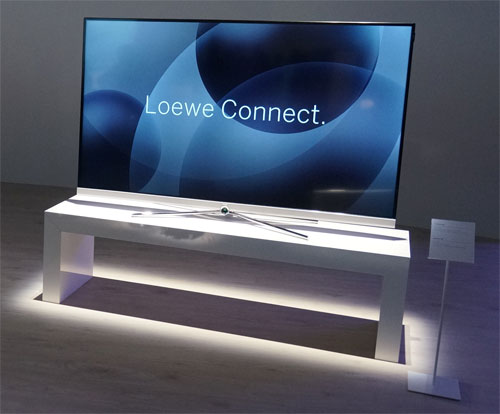 Next up is the Loewe Connect series, available in 40, 55 and 65 inches. This series features something called a "picture-in-picture mode" that allows for simultaneous watching of two channels, plus the ability to record a third if you so desire. As to why anybody would want this feature in a world where almost everything worth watching can be had on-demand isn't clear, but what with it being a Loewe TV we're sure there'll be plenty of takers will to show it off.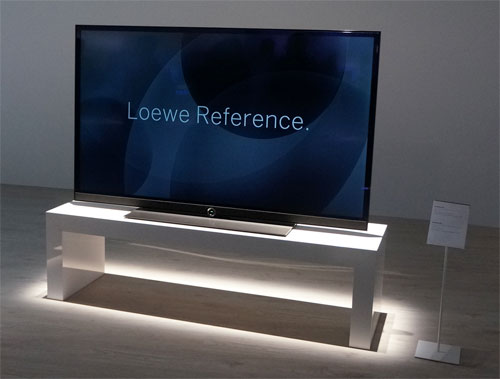 For the really big spenders, Loewe's top-of-the-range Reference series will surely be a must-have. Available in 55in and 65in sizes, the Reference certainly looks the part with its aluminium frame and choice of fabrics for the speaker covers. It also comes with "absolutely brilliant sound quality" according to Loewe, thanks to its built-in SOEN audio system. Loewe claims the SOEN soundbar can even generate virtual 3D audio without the need for additional surround speakers.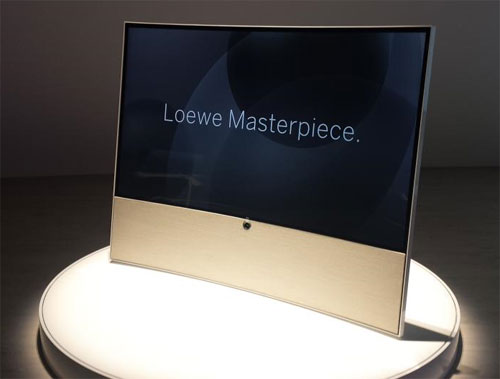 Last but not least, Loewe also showed off a concept series called the Loewe Masterpiece. The company says this is its "newest-generation" designer TV and of course, it comes with the mandatory curved-screen that "significantly increases the sense of contrast and spatial depth". We appreciate that everyone is sold on the wonders of curved screens, but few will deny Loewe's Masterpiece does look extremely cool, and that's sort of what Loewe is all about.
These Loewe 4K Ultra HD LED TVs will feature high-quality components thanks to the combined purchasing power of the German brand and Chinese manufacturer Hisense, HDMI 2.0, as well as inbuilt HEVC decoder, though the company is still in talks with Netflix to develop a 4K streaming app. As for pricing and availability, Loewe hasn't made any definite statements just yet, other than to say they'll hit the shops before the end of this year. One thing is for sure though – they will be priced appropriately befitting the premium AV brand.