Germany's high-end TV manufacturer Loewe has announced that new investors will be taking over the business, in a move that should secure the company for the foreseeable future.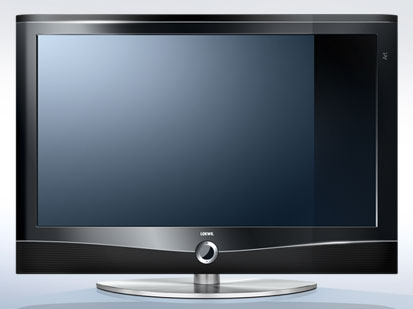 The investor's consortium is made up of the Munich-based investment firm Panthera GmbH, as well as former Apple and Bang & Olufsen executives Constantin Sepmeier and Stefan Kalmund. The deal, which was confirmed on January 16th, means that the new investors will acquire a "significant part" of the company. The price of the sale was undisclosed.
The announcement finally dispels any lingering fears that Loewe might fall into bankruptcy. News of its financial troubles first surfaced last summer, when it was revealed that the firm had applied for creditor protection. Some reports suggested that Loewe had in fact applied for bankruptcy, but the company contacted HDTV Test to deny this was the case, saying that the insolvency process was purposely initiated by directors in order to gain time to find new investors.
According to the new owners, Loewe's TV business will be restructured in order to target a "wider, younger, design- and tech-savvy base of customers throughout Europe, Russia and China."
Leading the company's strategic realignment will be Jan Gesmar-Larsen, a co-investor and former head of Apple in Europe, who has now been appointed as Chairman of the Advisory Board for Loewe. The company said that he'll be working closely with current CEO Matthias Harsch to bring its plans to fruition. Gesmar-Larsen brings with him a wealth of experience, having previously fulfilled a number of board and management positions with tech firms like Apple, Dell and Bang & Olufsen.
"We want to develop home entertainment and digital lifestyle products to excite our customers with their design, ease of use and technology," Gesmar-Larsen stated in a press release.
Loewe's new owners said that going forward, the company will focus more on high-end digital consumer products, and would foster a closer relationship with its Chinese partner Hisense. In addition, the company is planning to relocate its headquarters from Kronach in northern Bavaria to Munich, the capital of Bavaria state.
We should mention that it's not all good news though, as Loewe's survival will come at the cost of roughly a quarter of the remaining 550 jobs at the firm, according to a report from Reuters.