Update 2 Oct 2013: Loewe has clarified that it's going through self-administered insolvency, not bankruptcy. Correct story here… our apologies for factual errors in this article.
Luxury audio-visual equipment brand Loewe has filed for bankruptcy, its CEO Matthias Harsch told leading international news agency Reuters today. The German TV maker had previously applied for creditor protection more than two months ago on the 16th of July to buy more time while seeking capital investment for restructuring the company.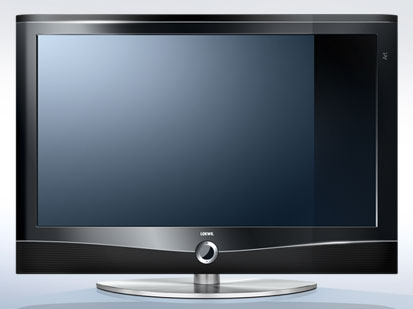 Loewe was founded 90 years ago in Berlin, and its brand has since grown to become synonymous with premium home entertainment products like flat-screen HDTVs, Blu-ray players and speaker systems. However, in recent years the company has been hit hard by the global financial crisis which has dented consumer demand for high-ticket items. A drop in the average price of television sets hasn't helped the firm either.
Speaking to Reuters, Harsch said Loewe still has sufficient reserves to fund day-to-day operations until the end of 2013, but unless an investor is found by then, the company would have to be shut down. He disclosed that the firm has received six bids from investors so far, from which an agreement will hopefully be reached by the end of this month.
Loewe entered a strategic partnership with Chinese consumer electronics manufacturer Hisense back in July, though the arrangement involved access to the latter's LCD panel technology and marketing expertise in China rather than direct monetary injection. The troubled German TV manufacturer posted a net loss of 26.7 million euros (around £22.3 million) for the first half of this year, while suffering a 39% dip in sales during the same period.
These are tough times for television manufacturers. Yesterday, Japanese corporation Toshiba announced that it will lay off half the staff in its loss-making TV division (amounting to 3000 jobs globally), and close down two out of three TV production plants outside Japan before the end of this fiscal year.
Source: Reuters