German luxury TV maker Loewe has officially been given a new lease of life with the formal completion of its takeover by investors Stargate Capital, giving birth to a new company to be known as Loewe Technologies GmbH.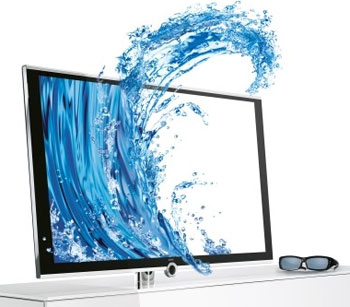 With the completion of this deal Loewe will effectively be able to start again from scratch, free from the burden of its previous financial troubles and able to focus firmly on building the kinds of high quality products for which it's known.
Matthias Harsch, CEO of Loewe AG, welcomed the new lease of life:
"Loewe can now focus firmly on the future again. With our new investor and our strategic technology partners we have put all the right pieces in place to do this."
Loewe's acquisition was announced last month, when Stargate Capital, along with a consortium of banks led by Germany's Deutsche Bank, said it had agreed to buy the entirety of Loewe's business operations. This deal came just weeks after a previous deal involving Munich-based investment firm Panthera GmbH, as well as former Apple and Bang & Olufsen executives Constantin Sepmeier and Stefan Kalmund, was aborted for unknown reasons.
The new company promises us there's plenty to look forward to later this year, including the unveiling of its "new premium brands concept" at the IFA show in Berlin this September. Loewe says it'll be exhibiting for the first time as a provider of "high-end home entertainment systems", as opposed to a "pure-play TV manufacturer", adding that this new concept will herald a "fundamental realignment of its business model".
Whether or not this means Loewe will be jumping on the 4K Ultra HD or curved screen bandwagon isn't clear just yet – all it will say is that its new range of products will feature the kind of innovative technology and eye-catching designs for which the company is renowned.
Mark Hüsges, Managing Director of Stargate Capital, was keen to stress this point:
"I firmly believe that with our huge experience and Loewe's extended international partner network, we will be able to achieve great things in the premium segment of the consumer electronics market."
No doubt the "tens of millions of Euros" the new investors are promising to inject into the company will play a big part too.