Logitech, a brand that is behind some of the best-selling peripheral devices in the world, has this week added a new model to its critically acclaimed lineup of Harmony universal remote controls. As can be inferred from its name, the Logitech Harmony Touch features touchscreen technology which has been made popular by the slew of Apple iOS and Android smartphones and tablets in recent years.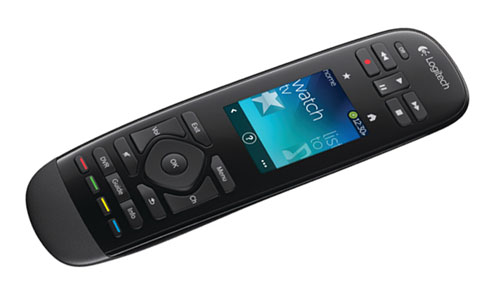 Logitech Harmony Touch universal remote launched
Although not the first touch-operated remote offered by the company, the touchscreen capability is given more prominence on the new Harmony Touch, with a 2.4-inch colour screen occupying the centre of the ergonomically-shaped clicker. There are still physical buttons (which can be backlit, by the way) present on the remote: one set at the top delivers device playback functionalities; whereas another at the bottom relates mainly to TV controls.
Logitech says that the universal remote can be used to operate as many as fifteen home entertainment devices, ranging from DVD and Blu-ray players to AV receivers and HDTV displays. In terms of compatibility, more than 225,000 audio-visual products from in excess of five thousand manufacturing brands are supported, so chances are you should be able to use the Logitech Harmony Touch to control most of the home theatre equipments you have at home.
Commenting on the launch, Logitech's digital home business group vice present Joerg Tewes said that the Harmony Touch represents the next generation of universal remote, allowing customers to exercise control over their home entertainment products in an intuitive and customisable manner.
The Logitech Harmony Touch will become available to buy in the UK this month at an extremely reasonable price of £149. It comes with a charging dock that keeps the remote powered and ready for use.