A momentous multi-year content agreement that will provide streaming access of both recent and upcoming TV series and movies to LoveFilm members has been announced between the Amazon-owned company and 20th Century Fox Television Distribution.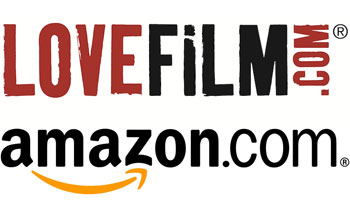 LoveFilm & 20th Century Fox ink exclusive content deal
Exclusive and instant on-demand access to what is termed "the second pay television window" of film content from Twentieth Century Fox will be made available to LoveFilm subscribers. It is expected that streaming of movies from the film studio will materialise as early as March 2013, providing LoveFilm customers in the UK with a whole range of titles that were released in cinemas in 2011.
Although LoveFilm already boasts an extensive TV catalogue, the latest deal will grant members access to both films and TV series from 20th Century Fox Television Distribution's library of highly popular titles. Every season of Buffy The Vampire Slayer (plus its spin-off Angel), 24 and Prison Break, as well as the early seasons of the motorcycle drama Sons of Anarchy are some of the content which will become available from July 2012.
Besides these offerings from Twentieth Century Fox, LoveFilm customers will also be able to enjoy a wide variety of other titles on demand as part of their subscription to the LoveFilm Instant. Users can access the service not only through an increasing number of internet-connected HDTVs and Blu-ray players, but also on PC or Mac computers, tablets like the Apple iPad, and video game consoles such as the Sony PS3 (Playstation 3) and the Microsoft Xbox 360.
Over the last twelve months, LoveFilm has signed content agreements with the BBC, ITV, ABC, NBC Universal, Warner Bros, Sony Pictures, Disney, StudioCanal and Entertainment One. Commenting on the 20th Century Fox deal which is the latest in a long line, LoveFilm's managing director Jim Buckle said that the partnership will give its customers the chance to watch some of the most captivating movies and television series produced by the film studio.