LoveFilm, the British online media rental firm, has agreed to relinquish full control of the company to US internet retail giant Amazon, in a deal said to be worth in the region of £200 million. Under the terms of the takeover (which still needs to be approved by regulators), LoveFilm will continue its operations in the UK, Germany, Denmark, Norway and Sweden using the same brand name.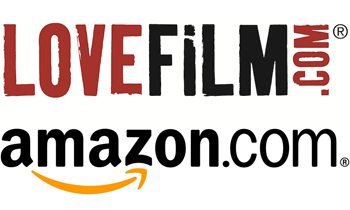 Amazon already owns a not insignificant stake of 42% in LoveFilm, as part of a prior agreement which had seen the latter take over the former's European DVD rental businesses in UK and Germany back in 2008. To acquire LoveFilm in full, Amazon will buy the remaining 58% stake from other shareholders including venture capital investors like Balderton Capital, DFJ Esprit, Index Ventures and Arts Alliance Media. Although no sum was officially disclosed, internal sources suggested that the purchase placed the value of LoveFilm at around £200 million.
Starting out by offering online DVD rental service by post, LoveFilm has over the years grown to become the leading internet media rental company in the UK and Europe through some aggressive M&A (mergers and acquisitions) activities, recruiting more than 1.5 million subscribers in the process. Modelling its business around the strategies employed by American online video rental front-runner Netflix, LoveFilm has also expanded its services to Blu-ray disc and video game rental and sales, as well as digital movie download and video-on-demand (VoD) streaming directly to selected internet-connected HDTV sets from Samsung and Sony.
Amazon's acquisition of LoveFilm is largely seen as a defensive move against Netflix who last year hinted at an assault on international markets primarily via online VoD subscription. The Washington-based etailer also operates a cloud-based content delivery network service, which should serve as a stable infrastructure to facilitate faster video loading and streaming speed for Lovefilm's customers.