LoveFilm has just stepped its game up a notch, tying up a deal with Channel 4 that allows them to stream popular 4oD shows such as The Inbetweeners, Teachers and Peep Show on its internet TV service.
The move to secure 4oD content follows last week's deal with NBC Universal that saw LoveFilm add popular US television shows like Knight Riderand The Office to its growing library.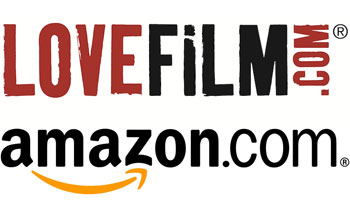 LoveFilm gets Channel 4's 4oD content like Peep Shows & Shameless
With this latest move, LoveFilm subscribers will now be able to access Channel 4 content via the newly created 4oD collection available on LoveFilm Instant. To begin with, the collection will be a bit limited, with viewers only able to access episodes of popular comedy shows Father Ted, The Inbetweeners, Peep Show and Friday Night Dinner. However, Channel 4 said that it plans to expand the 4oD library over time, adding a range of classic and popular shows including seven series of the BAFTA award-winning Shameless, cult drama series Queer as Folk, Drop the Dead Donkey, IT Crowd and Teachers.
LoveFilm's managing director Jim Buckle said that the deal is further proof that the Amazon-backed company's video-on-demand (VoD) offering is going from strength to strength.
"We're delighted to bring even more classic British content to our service. It makes me proud that LoveFilm offers the most exciting and diverse instant TV programming of any subscription-based service," he added.
Sarah Rose, Director of Commercial and Business Development for Channel 4, added that she's delighted to have found a new platform for the broadcaster's rich archive of content.
"We believe that our rich array of dramas, documentaries and classic comedies that span three decades of broadcasting is the perfect complement to the already diverse range of films and programmes available on LoveFilm," explained Rose.
LoveFilm said that the new 4oD collection will be available to subscribers later this week. Let us know what you think of this new content offering in the comments section below.