LoveFilm members are set to enjoy earlier access to a variety of exciting Universal Pictures movies, following an announcement made by the Amazon.com subsidiary this week that it has signed an exclusive multi-year digital agreement with NBCUniversal. The film rental specialist's partnership with NBC Universal comes hot on the heels of other content deals struck with the likes of Sony Pictures, Warner Bros, Studio Canal and Disney.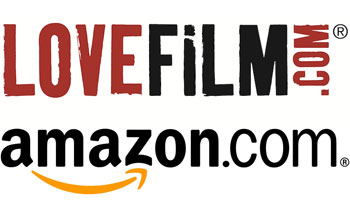 LoveFilm signs exclusive film streaming deal with Universal
This latest deal means that members who are subscribed to LoveFilm will be able to watch a range of titles distributed by Universal Pictures during the second pay window. This exclusive film streaming access will provide subscribers with an even wider choice of entertainment and content at their fingertips. They will be able to access the content through various devices, including PC, Mac, Sony Playstation (PS3), Microsoft Xbox 360, Apple iPad, as well as internet-connected HDTV displays and Blu-ray players.
LoveFilm's managing director Jim Buckle said that the company is proud to be able to offer its customers great quality entertainment that is accessible via different platforms to cater for individual needs among viewers. He added that LoveFilm aims to provide members with the widest choice of content, hence its decision to sign an agreement with "another of the world's most respected studios".
A number of recent and popular releases can be enjoyed by LoveFilm members via their preferred web-enabled device, such as Paul, Johnny English Reborn, Bourne Legacy, The Wolfman, and Nanny McPhee Returns. The diversity of movies available to LoveFilm users as part of the company's alliance with NBCUniversal will undoubtedly cater for all ages and tastes. Viewers will be able to access them through the LoveFilm Instant service, which is available from just £4.99 per month.