In a move that is long overdue, LoveFilm has bolstered its video-on-demand (VoD) streaming service in the United Kingdom with high definition quality, which lets its British customers watch their favourite movies and TV shows in either 720p or 1080p resolution without having to pay additional fees. A similar high-def upgrade in functionality has been rolled out in Germany as well by parent company Amazon who owns LoveFilm.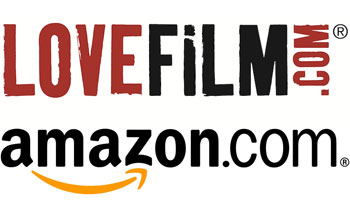 LoveFilm HD streaming launched in the UK by Amazon
UK PC and Mac users who subscribe to the LoveFilm Instant service can stream films and television series in full HD 1080p resolution on their computers and laptops from the outset. However, the maximum resolution available on Microsoft Xbox 360, as well as Samsung or LG internet-connected HDTV displays is capped at 720p, at least for the moment.
LoveFilm will be beefing up its streamable library of high-definition titles, which means that British members will soon be able to enjoy HD movies like Gnomeo and Juliet, Four Lions and Twilight: Eclipse over the next few months. A variety of television programmes, ranging from US dramas like Ghost Whisperer and Lost to BBC documentaries such as Planet Earth and Human Planet, will be available to stream too.
If a sufficiently fast internet connection is present, movies and TV shows that have HD versions available will begin streaming at the higher resolution. A broadband bandwidth of 4Mbps is required for 720p streaming, whereas full 1080p resolution is only available to those whose internet connections are at least 12Mpbs.
Commenting on the new development, LoveFilm's managing director Jim Buckle said that the company is the leading choice for European consumers when it comes to subscription-based streaming of movies and television series. He added that the launch of LoveFilm HD will not only consolidate the Amazon subsidiary's position as the number one provider of such service in Europe, but also deliver more value for its customers.