LoveFilm, the movie rental company which was taken over by Amazon last year, announced this week that access to its streaming video service known as LoveFilm Instant will be made available on LG's Smart TV range, following an agreement between the two companies to work together. The latest deal between LG and Amazon means that users in the UK who buy a new LG Smart TV can now make the most of their big-screen HDTV by being able to stream a huge selection of movies that are available from LoveFilm using the internet-connected functionality on their television.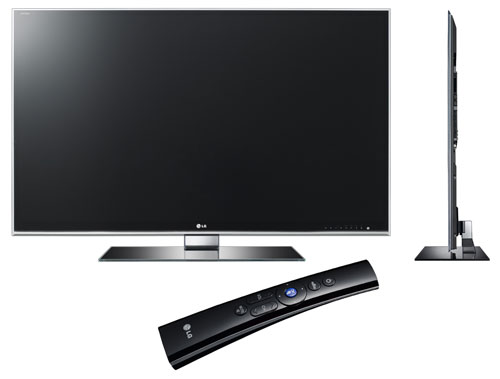 Amazon's LoveFilm Instant App lands on LG Smart TVs
So far there are more than 250 apps, and an almost unlimited amount of content available on demand to owners of LG Smart TVs. Now for the very first time LG TV users will be able to enjoy a subscription-based television and movie streaming application, following the addition of the LoveFilm service.
With an introductory price of £4.99, the LoveFilm Instant service was recently released as a streaming-only package that offers unlimited access to TV programmes and films. This video-on-demand (VoD) service already has thousands of different titles for subscribers to watch, and its library continues to grow on a regular basis.
The films available on the LOVEFiLM Instant platform cover a wide range of well-known blockbusters like The Dark Knight, The Hangover, Terminator Salvation and RED. Subscribers can also enjoy newer titles including Gnomeo & Juliet and Source Code starring Jake Gyllenhaal.
Users who sign up to the LOVEFiLM instant service will not only be able to check through the bespoke collections on their LG Smart TVs to find old favourites, but also search for movies by cast or by crew, read reviews and rate the films they watch, as well as manage their rental list generally.