Apple and Google will be casting a nervous glance over their shoulders soon, with reports claiming that Microsoft is on the verge of releasing its own set-top box – to be known as "Xbox TV" – as it throws down the gauntlet in the home entertainment arena.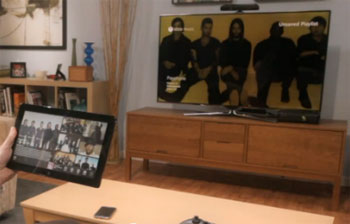 Microsoft developing Xbox set-top box to rival Apple TV
According to technology and gadget site The Verge, unnamed sources close to Microsoft have revealed that the Xbox TV will be the latest new device to adopt Windows 8, with a focus not just on gaming but also on streaming television shows and movies (just like the Apple TV) to an external display such as your HDTV set.
The sources didn't reveal any hardware specs for the new device yet, nor would they confirm an expected release date, although it's anticipated that the Xbox TV could be released sometime in 2013. What can be revealed however, is that the new Microsoft set-top boxes will be more than a match for the Apple and Google alternatives, with faster boot times and 'always-on' functionality that gives consumers access to their content in an instant.
Consumers should note though that the new Xbox TV won't be for hardcore gaming – the device's gaming capability will focus on casual 'pick up and play' games rather than the full titles usually associated with the console. For the more dedicated gamer, Microsoft is planning to release a standalone console alongside the Xbox TV, tentatively known as the Xbox 720, which will offer a more authentic games console experience.
The move is an interesting one for Microsoft, given that up until now it has successful integrated both features into its current Xbox 360, which offers traditional games plus Kinect and a variety of entertainment apps. Certainly, if the rumours are true, the company's attempt to effectively segment its audience can be seen as risky – nevertheless it could pay off big time. For the casual user, a dedicated games console can seem fairly intimidating. In such cases, the simplicity of the Xbox TV could well prove to be a winner.
Another possibility for the Xbox TV is that it could be used as a testing ground for scaling Cloud TV and Xbox Live services to alternative hardware – services that could one day be expanded to Microsoft devices like its new Windows 8 phones and its Surface tablet.
Source: The Verge