Although DLP (Digital Light Processing) rear-projection technology is mostly believed to be a thing of the past in the HDTV industry, Mitsubishi has demonstrated that there is still room for DLP displays, especially when it allows them to release a huge 92-inch 3D TV. When launched, this 3D DLP TV from the Japanese conglomerate will undoubtedly be the largest television that is available on the market, but will likely be quite expensive.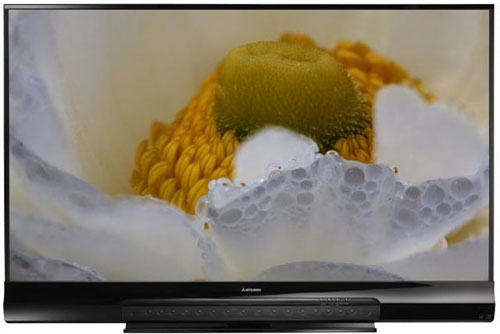 Joining the company's present 838 series of 3D televisions, the 92-incher features DLP rear projection designed by Texas Instruments. While DLP TV technology has seemingly been made obsolete by LCD and LED TV sets, its use here definitely allowed for the gigantic screen size compared to the usual HDTVs seen in stores. Of course, you can expect the 3D DLP rear-projection TV to be thicker and heavier than flat-screen televisions that utilise LCD or LED technology.
One of the biggest issues with DLP rear-projection technology is that it can be hard to adequately illuminate the screen, especially when it is as big as 92 inches, but Mitsubishi officials have reassured consumers that their 3D-ready DLP HDTV will look great even in well-lit rooms.
The set will include four HDMI outputs and a glossy screen (Mitsubishi typically opts for a matte screen with their smaller offerings). So far no information regarding the price of the television set has been released. The manufacturer already has an 82-inch 3DTV on the market, priced around US $4000. You can expect their 92-inch 3D DLP TV to cost substantially more, meaning that few will be able to afford the 92″ behemoth, but those who do should be treated to an immersive 3D viewing experience.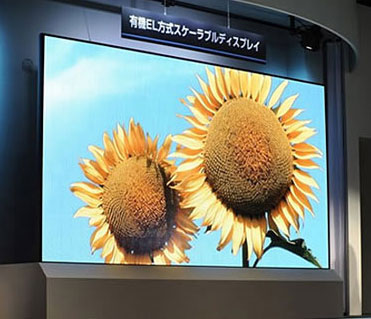 Along with the 92-inch HD TV, the company also showed off a 155-inch OLED TV as well. Unfortunately, that OLED display will not be available to consumers, and will only be marketed to companies as a billboard-style solution. Mitsubishi has been mum on expected release dates for both these humongous sets.