On-demand media streaming provider Netflix has broken through the one million customer barrier in the UK and Ireland, and now claims to be growing in popularity faster than the likes of Facebook, Foursquare and Twitter. The online TV and movie streaming service is available on over 800 devices, including iOS and Android smartphones and tablets, video game consoles like Microsoft Xbox 360 and Sony PS3 (Playstation 3), as well as a number of internet-connected HDTV displays.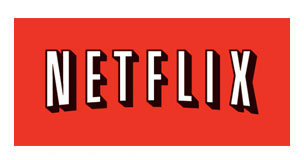 Netflix gains 1 million UK & Irish members in 7 months
Netflix secured the impressive number of subscribers within just seven months of its launch, having burst onto British screens back in January this year with the offer of a month's free trial, followed by a subscription fee that costs just £6 per month. Consumers have embraced the service to such an extent that Netflix was able to secure one million users in half the time that Facebook managed, and almost four times faster than Twitter.
Netflix's CEO Reed Hastings said that the milestone underlined the rising popularity of television streaming services within the UK and Ireland:
"Viewers in the UK and Ireland appreciate being able to watch their favourite movies and TV shows on their devices whenever they want," noted Hastings.
Indeed, a recent survey by Netflix revealed that almost 10% of the UK's population now use internet TV streaming services for two hours or more each day, with Sunday night being the most popular time to tune in. Netflix added that dramas and comedies are its most popular genres.
Netflix has received criticism from some quarters for not providing a particularly broad range of TV shows and movies, especially as many of its viewing choices are somewhat outdated compared to service such as Sky Movies. However, the low monthly subscription, combined with its higher quality video stream (compared to its biggest rival LoveFilm), appears to have won consumers over. What's more, with the promise of more top titles to come in the near future, including the new season of Breaking Bad and Iron Man 2, it looks likely that Netflix's growth is assured for some time to come.