A report this week revealed that Apple has lost its position as the leading online movie offering in the United States as far as revenue is concerned. Netflix, the American film rental company, is said to have taken the throne from Apple in 2011 on the back of strong growth of subscription-based video-on-demand (VoD) streaming services.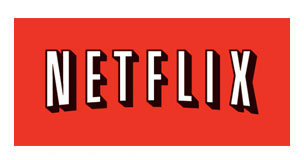 Netflix bests Apple in 2011 US online movie market share
The data came from the new IHS Screen Digest Broadband Media Market Insight Report published by California-headquartered market research firm iSuppli. According to the report, Netflix's share of the internet movie market in earnings terms surged from 0.5 percent in 2010 to 44 percent last year, enabling the company to overtake Apple as the leader in 2011. The latter's share of revenue in the online film market dropped from 60.8 percent in 2010 to 32.3 percent in 2011, even though the Cupertino-based technology giant posted a sizable increase in earnings.
iSuppli attributed the success of Netflix's and Apple's iTunes internet movie services to both companies' common philosophy of establishing presence in as many hardware devices as possible. Netflix can be accessed on a large variety of internet-connected products, ranging from video game consoles like Microsoft Xbox 360 and Sony Playstation 3 (PS3) to Smart HDTVs and Blu-ray players, whereas iTunes will always thrive on the rising popularity of iOS devices such as the iPhone and iPad.
In the USA, revenue from such services – termed subscription video on demand (SVOD) by iSuppli because of their provision of on-demand access to movies in exchange for a recurring fee – hit $454 million (around £295 million) last year, up from a much more modest $4.3 million (approximately £2.8 million) in 2010, which represented a growth in excess of 10,000 percent. A surge in the number of online SVOD users, and Netflix's move to separately charge for its movie streaming service (which was previously bundled with its physical DVD rental business) were cited as reasons for SVOD's healthy growth.