Netflix subscribers in the UK and Ireland will be able to enjoy a great range of BBC content in 2012, following a licensing deal that has been reached between Netflix Inc and BBC Worldwide. The new digital licensing agreement means that viewers will be able to enjoy an enhanced viewing experience through Netflix.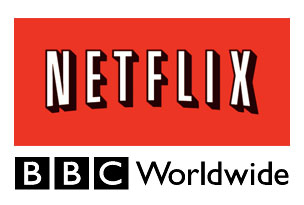 Netflix to stream BBC content following licensing deal
From early next year, Netflix members will be able to enjoy some of the most popular BBC programmes such as Dr Who, Top Gear, Spooks and Torchwood. The shows can be streamed over the web to tablet PCs, internet-connected HDTV displays, computers, mobile phones, and video game consoles by subscribers in the United Kingdom and Ireland, who can then enjoy instant access to these material.
Netflix chief content officer Ted Sarandos said that the service boasts millions of streaming members, many of whom love BBC shows and content. He added that the company is proud to be able to bring high quality BBC programming to British customers, enabling them to watch their favourite BBC programmes wherever and whenever they want to.
BBC Worldwide's president and managing director in sales and distribution Steve Macallister also commented on the new agreement, stating that the UK public service broadcaster's commercial arm is delighted to be a launch partner for Netflix in the UK and Ireland, with content already available in North and Latin America. He said that the partnership will provide viewers with the chance to enjoy great quality content across a variety of platforms.
Netflix members in the UK and Ireland will have access to a broad range of titles as part of the agreement, which include comedies and dramas such as Little Britain, Miss Marple and Fawlty Towers.