Popular TV app Netflix has pulled off a minor coup, grabbing exclusive streaming rights to the hit movie The Hunger Games, which proved to be such a huge success with younger audiences at the box office last year.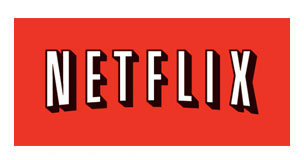 Netflix lands streaming rights for The Hunger Games
The surprise move by Netflix means that last year's blockbuster is available in the UK and Ireland ahead of the USA, which won't get the movie until later this year. The Hunger Games, based on the book by Suzanne Collins and starring Jennifer Lawrence, will be streamed exclusively on Netflix's subscription-based service for several months, although the possibility remains that services like LoveFilm will get the movie later this year.
By getting its hands on such a popular movie as The Hunger Games, Netflix is underlining its determination to see off the threat from rival services like LoveFilm and Sky's NOW TV app, as it bids to win over the UK's mobile audience.
Ted Sarandos, Chief Content Office for Netflix, said that he was thrilled Netflix had secured exclusive online broadcasting rights for the movie:
"Since we first launched in the UK and Ireland, we have massively expanded our offering of top TV programmes and movies, and we're sure our younger subscribers will love this latest new addition to our lineup."
Netflix has already become a big hit with UK audiences thanks to hit programmes like the House of Cards series starring Kevin Spacey, which the company recently announced was its most-watched programmes in the UK. Netflix reportedly paid more than $100 million to secure rights to the first two series of the political drama show.
YouTube for iOS Gets Update
In other news, Google has just rolled out an update for its iPhone and iPad YouTube app, which gives users the ability to send videos from their device directly to their Smart TV, Google TV, Xbox 360 and PlayStation 3. The update means that iOS users can now enjoy the same level of functionality as Android users, who have had this feature for some time now.
To use the new feature, users will have to pair their Apple device with their Smart TV or games console via a special code – simply access the Settings menu in your device, then select the "Pair YouTube TV" option that will appear when the update is installed. Next, using your Smart TV or console, open the YouTube app, go to settings and click on "Pair Device". This will produce a nine-digit code that you can enter into your phone, confirming the link and allowing you to start sending videos directly to your TV.
Source: The Next Web and TheDroidGuy.