In its latest keynote speech made this week, Apple made a number of announcements regarding the release of new gadgets and services, one of which pertained to the upgrade of its current Apple TV service to one that offers users better picture quality and a range of other new features, all in the same little black box.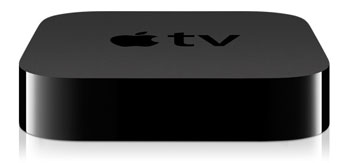 New Apple TV with full HD 1080p & updated GUI unveiled
The announcement saw the company confirming that the new Apple TV will continue to be available through its small palm-sized form factor, but will now offer users access to movies at full HD 1080p, which many industry analysts believe should have been in the unit from the beginning.
The redesigning of the Apple TV service will also see users accessing the old and new features using a brand new graphical user interface (GUI) which now allows users to access a number of social media sites like Flickr, Vimeo and YouTube. This user interface will now be laid out with big on-screen tiles for users to flick through in order to get the services they want, making it a far easier and more user-friendly system.
As well as being able to choose from a range of movies on the iTunes store, users will also be able to access all the films and TV programmes that are available on the Netflix service, although a subscription will be needed to enjoy this.
In addition, the new user interface will allow users to access various content from their home network, and comes with Photo Stream which lets users sync their pictures live and in full HD over their network, as well as Airplay which allows them to play a movie on their MacBook and stream it to their HDTV display.