Large-sized LCD TV panels are continuing to get cheaper over the month of February 2011, according to market research firm iSuppli, owing to sluggish consumer demand and a rise in surplus inventories. However, the rate of decline seems to be slowing, and prices are expected to stablise by April as TV manufacturers scale up their procurement of LCD panels to be fitted onto their new range of HDTV models for the year ahead.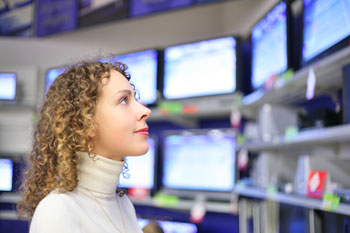 California-based iSuppli specialises in monitoring the status of the value chain within the consumer electronics industry. In its latest analysis released this week, the company forecasts that big-screen LCD television panels would dip 1.2% in February, perpetuating a trend that has been negative since April 2010. That said, there has been a slowdown in price decline since October 2010, and the current round of contraction in February is the lowest since the June of last year.
Pricing of LCD TV panels may receive a temporary boost from the launch of new HDTV models in March/ April, as well as the Labour Day during May in China. iSuppli are keeping a close eye on two signals which should give an indication of where large-sized LCD prices are headed over the next few months: one being the total sales figures following the Chinese New Year holiday; the other being the public's reception towards the forthcoming launches of 2011 HDTVs in the US and European regions. The market research firm believes that overall LCD panel prices will go through a period of stabilisation should sales on both counts come up trumps, as inventories are snapped up by TV makers to fulfill demand.
Ironically, this time last year the prices of large-screen LCD panels were actually on the rise, mainly as a result of component and labour shortages which meant that less units were produced. Together with healthy consumer demand, LCD display prices went up, which is very different from this year's scenario.