Today has seen the launch of Amazon's LoveFilm online movie rental service on the Nintendo Wii video game console, with the arrival of a Wii U version promised to be "coming soon" (even though a LoveFilm icon has been present on the Wii U dashboard since launch). It can be downloaded via the Wii shop channel, allowing users to take advantage of LoveFilm's ever-growing collection of movies, TV series, documentaries and more.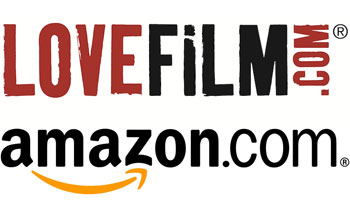 Nintendo Wii console gets LoveFilm VoD service, with Wii U to follow
Some might say what's the point in launching LoveFilm on the Wii this late into its life, with the Wii U up and running already. Could Nintendo be rewarding its early adopters as well as buyers of its latest HD 1080p console, or is the company trying to maximise coverage and profit? Either way we can't see users of the original Wii complaining.
LoveFilm is already available on the Microsoft Xbox 360, Sony Playstation 3 (PS3), the Apple iPad and many Smart HDTVs, as well as a range of other devices. With choices from the likes of Downton Abbey, Eat Prey Love, Twilight, The Other Guys, Grey's Anatomy and Lost to name a few, LoveFilm has a wide choice that can cater for most people's tastes.
Nintendo UK's marketing and PR director Shelly Pearce said that the company is excited to enter into a partnership with LoveFilm who is an established player in the film distribution business. She added that its Wii (and later Wii U) customers will surely appreciate the variety of on-demand movie and television content offered by the service. Meanwhile, LoveFilm's managing director Jim Buckle said that launching on the Nintendo Wii and Wii U platforms will bring more convenience for its subscribers to watch great content whenever and wherever they want.
With unlimited streaming packages starting from as little as £4.99, as well as weekly additions to the HD range of downloadable titles, LoveFilm is fast becoming the household choice for watching movies, alongside the likes of Netflix and Blinkbox. Internet users have never had it so good, and there's no better time for consumers to dip their toes into the video-on-demand (VoD) streaming revolution.