Rumours of an Apple TV display have been doing the rounds for quite some time, but a report from Fortune magazine's online arm CNNMoney.com is now suggesting that the iPhone maker's dream of getting into the HDTV business is dead in the water, thanks to the stubbornness of a small clique of content providers.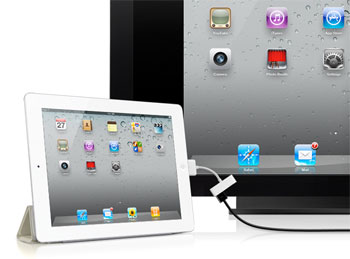 No Apple TV set unless content deals secured: senior VP
Speaking recently with an industry analyst, Apple's senior vice president of internet software and services Eddy Cue hinted that the company has all but shelved plans to release an Apple-branded television, due to its inability to strike the deals it needs with major TV networks to screen their content.
Cue's disappointment was evident as he insisted that Apple was more than capable of coming up with a revolutionary interface to change the way viewers experience their TV content, but could not do so without the ability to deliver the most popular programmes. The Apple executive, who identified the forced bundling of pay TV content and a poor quality user interface as the key problems with the television industry at the moment, said that without the backing of major networks, anything that Apple could come up with would be an "incomplete solution" to these issues.
These statements come following months of speculation surrounding Apple's fabled new HDTV set. Last April, CEO Tim Cook admitted for the first time that the company has ambitions to break into the TV business, all but confirming the existence of a true Apple TV being in the pipeline:
"Apple doesn't do hobbies, as a general rule. We believe in focus and only working on a few things. With Apple TV, however, despite the barriers in that market, for those of us who use it, we've always thought there was something there. If we kept following our intuition and kept pulling the string, we might find something that was larger. For those people that have it right now, the customer satisfaction is off the chart. We need something that could go more main-market for it to be a serious category."
So have Apple's hopes really been dashed, or is all this just a smokescreen designed to wrong-foot its competitors? It wouldn't be the first time that Apple has pulled this kind of move, so don't be surprised to learn that the company has an ace up its sleeve. The only question is, when will they pull it out?
Source: CNNMoney.com