Hot on the heels of its pay-as-you-go internet TV service launch last month, British Sky Broadcasting (BSkyB) has this week unveiled a new iPad and iPhone app so that viewers can watch NOW TV on the go.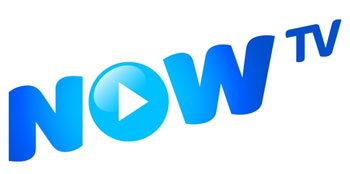 Sky releases Now TV app for iPhone & iPad
NOW TV went live last month, and was initially only available on PCs, Macs and some Android devices, with Apple's iOS devices being the biggest omission. The service allows viewers to stream content from Sky Movies (and later on, Sky Sports) on either a pay-per-view or subscription basis.
Now, two weeks later, iPhone and iPad owners will also be able to access Sky TV's content using their mobile devices.
Currently, viewers can use NOW TV to stream hit movies such as Green Lantern, X-Men: First Class, Bridesmaid and Thor, using either a WiFi or a 3G mobile data connection. Now TV's library is said to have almost 1,000 movies to choose from on a "pay and play" basis, with prices starting at 99p for a classic film, up to £3.49 for the latest Hollywood blockbuster. The alternative is to sign up for a free 30-day trial Sky Movies Pass, which offers unlimited access to all of the streaming content available with Sky Movies.
Following this 30-day trial, users can choose to sign up for a monthly subscription, which is priced at £15 a month – significantly more expensive than rival movie streaming services such as LoveFilm and Netflix.
At the time of NOW TV's launch, Sky said that the platform had been designed as an alternative way for consumers to access its content on an array of devices, without the need to sign a contract, pay set up costs, or install equipment in their home. Currently, NOW TV is only streaming movies, but the digital satellite television broadcaster plans to add Sky Sports and entertainment content later this year. Viewers will be able to look forward to high quality streams of Premiership football, The Masters, England Test matches and more, while entertainment content is expected to include channels such as Sky 1, Sky Arts, Sky Atlantic and Sky Living.
BSkyB has said that it plans to add NOW TV to further connected platforms in the coming months, such as the Sony PS3 (Playstation 3) video game console and Roku's streaming media players.