Sky has finally launched all six of its sports channels on its on-demand video streaming service NOW TV, giving non-subscribers the opportunity to access its full sports line-up without the need for a costly monthly subscription.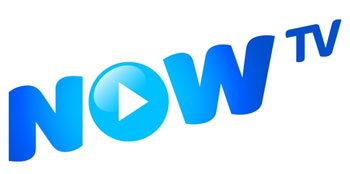 NOW TV begins offering Sky Sports access at £9.99 for 24 hours
The offer, which Sky first announced back in January, means that non-Sky customers will be able to enjoy 24 hours of unlimited access to its popular sports channels for £9.99 a time. However, we should point out that this price stands alongside the £14.99 a month subscription fee for NOW TV.
Sky launched its video-streaming service NOW TV last year as a direct competitor to the likes of Netflix and Amazon's LoveFilm. The service is considerably more expensive than that of its rivals, but Sky is hoping that viewers will be swayed by a number of exclusive features it offers, including the newly available sports and access to channels such as Sky Movies.
NOW TV's Sky Sports offering has been introduced for consumers that want a more flexible and affordable way to access its range of sports offerings. Not everyone wants to or can afford to pay the current subscription fee, which stands at £21 for the Sky Sports Pack, in addition to £20 for one of Sky's basic packages.
Obviously the new offer won't be for everyone. For those that watch Premier League football every weekend a full subscription remains the most cost-effective option, but for the occasional gathering of friends or for those who only want to watch major events two or three times a year, NOW TV's offering might just hold some appeal. In addition to Premier League football, Sky Sports has exclusive rights to dozens of golf, cricket, tennis and rugby events, while those paying for 24-hour access can also tune into Sky Sports F1 and Sky Sports News.
What will be interesting is how this new offering affects the popularity of NOW TV. Despite being available on PCs, Macs, Roku, YouView, Xbox 360, iOS and Android, the streaming service has failed to make much of an impact, picking up just 25,000 subscribers in its first seven months of operation, compared to the one million-plus that Netflix picked up following its launch. Being able to access Sky Sports might tempt a few more viewers to sign up, but we suspect that unless NOW TV can reduce its prices or come up with even more exclusive features, it's unlikely to resonate much more with UK audiences.
Source: Engadget