Media and entertainment giant British Sky Broadcasting (BSkyB) announced this week that it has branded its new pay-as-you-go (PAYG) internet television service Now TV. The service will enable viewers to access content from the digital satellite television broadcaster through the use of a range of connected devices, giving consumers even more freedom and flexibility when it comes to their viewing preferences.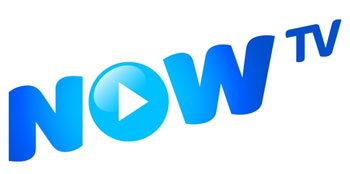 Now TV unveiled as Sky's brand for PAYG web TV service
Sky's chief executive Jeremy Darroch revealed the new branding for the service during his speech at the Media Guardian Changing Media Summit in London. Now TV is set to launch later on in the year, and will enable consumers to enjoy fast and convenient access to some of the most popular content from the company, including a vast array of Sky movies.
The branding and even the appearance of Now TV should make it stand out from the crowd compared to existing TV services from Sky, and the service will further enhance the viewing benefits that customers are able to enjoy. The service will offer instant access to high quality content via various devices (ranging from laptops and smartphones to tablets and internet-connected HDTV displays) without the hassle of installation nor contract.
Darroch described the new service as an exciting opportunity for Sky, adding that offering this additional service will enable the company to cater for an even greater range of customer needs. He stated that customers can enjoy the peace of mind that with Now TV they will get the high quality viewing experience that they are looking for from a reputable provider that they have come to know and trust.
In his speech at the conference, Darroch explained that Sky intends to make it as easy as possible for as many customers to access the content that they want, when they want it and wherever they want to watch it. He said that Now TV will complement the firm's other services (such as Sky Go and Sky Anytime+) perfectly in terms of making this happen.