BSkyB's (British Sky Broadcasting) Now TV internet streaming service has just been unveiled on YouView in a move that signals a surprising turnaround in relations between the UK's foremost premium content provider and the BBC-backed venture. The Now TV application showed up on the YouView homepage last Friday, and is the first premium content service to appear on the IPTV (internet protocol television) service since its launch last month.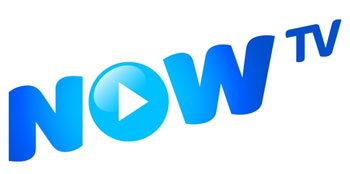 Now TV lands on YouView, starting with Sky Movies
Many people will be surprised to see Now TV available on YouView, given that Sky had previously been highly critical of the platform, claiming that it would harm competition among broadcasters. Alongside Virgin Media and others, Sky made a number of legal challenges to media regulators in an effort to derail the project, and although these attempts ultimately failed, YouView's planned launch was held up for almost two years, having originally been pencilled in for a 2010 release.
Having lost that battle, Sky has made a dramatic turnaround, and decided to offer its VoD (video-on-demand) service to an audience that has so far resisted the lure of pay TV.
Now TV, which can also be viewed on iOS and Android devices, PCs and Macs, allows users to stream Sky Movies content on either a pay-per-view basis or a monthly subscription. For first-time viewers, Sky's offer of a 30-day free trial has been extended to YouView users. For those who wish to sign up after the trial, subscriptions start at £15 per month.
YouView viewers who wish to register for the free trial of Now TV can sign up directly through their set-top boxes – simply access the Now TV app and follow the instructions to register. For those who are already registered with Now TV, they have the option of adding YouView as an additional platform to watch the service at no added cost, although it should be noted that users are only permitted to stream content through a maximum of two devices.
Although viewers can only watch Sky Movies at present, the digital satellite television broadcaster is planning to expand its Now TV offering with additional content from Sky Sports, Sky 1, Sky Arts, Sky Living and Sky Atlantic, all of which will be made available in the coming months.