US-based GPU (Graphics Processing Unit) manufacturer Nvidia has ramped up its efforts to push 3D display technology, albeit in the PC arena. The company not only announced a tie-up with popular online video-sharing website YouTube to deliver stereoscopic 3D videos, but also unveiled a pair of more affordable active-shutter 3D glasses to be used in conjunction with computers and laptops equipped with its 3D Vision technology.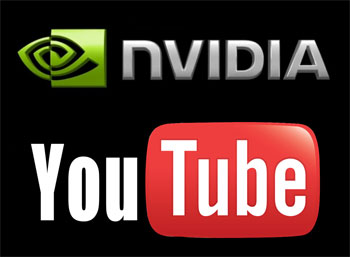 One of the key stumbling blocks of 3D technology is the relative dearth of tri-dimensional content. The alliance between Nvidia and YouTube certainly will go some way towards filling the void, especially with the increasing number of consumer-friendly 3D camcorders from the likes of Sony, Panasonic and JVC being released on the market this year. Users can now share their captured 3D videos on YouTube, 3DVisionLive.com (Nvidia's web community site specifically aimed at three-dimensional enthusiasts), or their own webpages through embedding the YouTube 3D player.
To enjoy these videos in their extra-dimensional glory, viewers will need to have access to Mozilla Firefox 4 (or above) that supports HTML5 (the latest web language standard that permits the direct streaming of audio-visual elements), as well as a PC or notebook powered by the Nvidia 3D Vision system and the latest GeForce graphics drivers (version 275 or above). For a big-screen experience, users can also use the Nvidia 3DTV Play software to serve the videos from their 3D Vision-ready source devices to a 3D-capable HDTV display.
In addition, the California-headquartered technology firm has launched a cheaper variant of active-shutter 3D glasses which is compatible with its 3D Vision products. There is one catch however: this version is wired. Nvidia does supply a 10-feet USB cable to go with the eyewear, which also does not need batteries to operate. The wired 3D glasses will go on sale towards the end of June at a price of US $99 (around £60), though UK pricing and availability remain unknown at this time of writing.