Here's a look back at the important news topics that have happened in the world of TVs and 4K over the last week or so.
LG Slashes 4K OLED TV Prices in USA
OLED TV stalwart LG Electronics has taken a bold step to try and make the exciting display technology mass-market, by slashing the prices of its 1080p and UHD (ultra high-definition) OLED televisions… at least in the United States. Of most interest to video enthusiasts will be the flat-screen EF9500 series with 3840×2160 resolution and HDR compatibility: the 55-inch LG 55EF9500 and 65-inch 65EF9500 have had their suggested retail prices lowered from $5,499 and $6,999 to $3,999 and $5,999 respectively. A similar price cut applies to the curved EG9600 range too.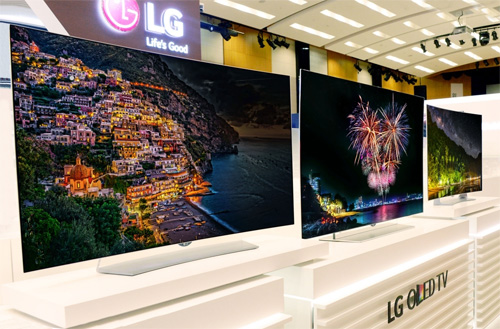 On top of that, LG USA is offering an instant $1,000 rebate on purchase of these sets, equating to net prices of $2,999 and $4,999 for 55in and 65in 4K OLEDs respectively. Let's hope that the South Korean manufacturer will bring a similar discount to boost sales in the UK and Europe sooner rather than later.
Panasonic's World's First Ultra HD Blu-ray Player
Panasonic has unveiled its DMR-UBZ1 UHD BD player which will go on sale in Japan next month, effectively making it the first 4K disc spinner in the world. It's priced prohibitively high at 400,000 yen (around £2,170), but that's because the device also doubles as a Blu-ray writer and recorder with an inbuilt 3TB hard drive. HDR (high dynamic range) compatibility is specced-in as per the Ultra HD Blu-ray standard.

It's very unlikely that we'll see the Panasonic UBZ1 released elsewhere this side of 2015, and so non-Japanese consumers will have to spend another Christmas without a UHD physical media player. In any case, the first Ultra HD Blu-ray discs are not going to hit store shelves until early next year, alongside Samsung's UBD-K8500 player.
Vizio's Reference Dolby Vision HDR TV
Anyone else noticed a trend of cool hardware and incentives excluded from the UK and Europe? The same applies to Vizio, a US-based TV brand who has finally launched its Reference Series of full-array local dimming (FALD) LED LCD TVs, the world's first to support Dolby Vision HDR.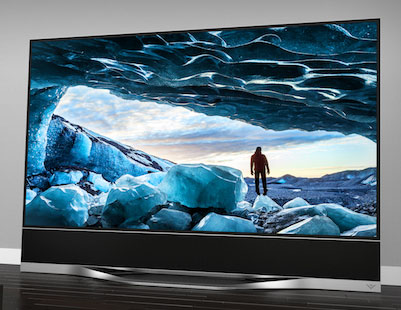 The Vizio Reference will come in two screen sizes: the 65-inch R65-B2 and the gigantic 120-inch R120-B3. Both will feature 3840×2160 UHD resolution, 384 independently dimmable zones, a peak brightness of 800 nits and wide colour gamut, as well as Dolby Vision HDR through the Vudu (titles include "The Lego Movie", "Edge of Tomorrow" and "Man of Steel") and soon Netflix 4K HDR ("Marco Polo") streaming services. However, there's no 3D capability which may disappoint a few would-be owners.
The Vizio R65B2 and R120B3 can be pre-ordered from the company's website at $5,999 and $129,999 respectively, with delivery slated before the end of this year.