Following weeks of rumours that they were about to do so, Sony and Panasonic have officially announced plans to create a new company focused on OLED display research and development. The company, which will be called "JOLED", is set to launch sometime next year with a focus on building OLED display panels for smartphones and tablets, but not for televisions currently.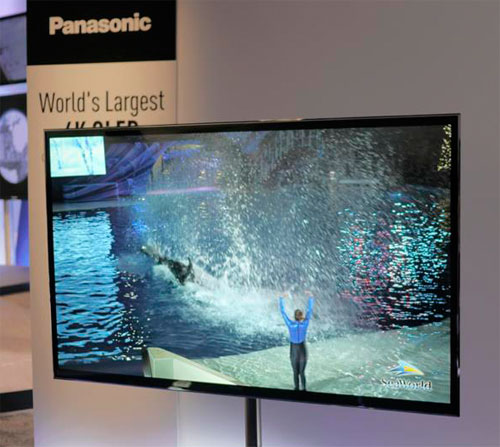 The collaboration was widely expected because both Sony and Panasonic have struggled to keep up with their South Korean counterparts Samsung and LG in OLED, even though Sony actually built an OLED TV as far back as 2007. Despite this effort, Sony has so far been unable to mass produce OLED panels at the level needed to take on the Koreans. Indeed, even LG Electronics and Samsung have struggled with low production yields (though that may no longer hold true for the former), which is why OLED televisions are still way more expensive than LCD displays.
Sony and Panasonic won't be going it alone though. The new company is backed by the Innovation Network Corporation of Japan, which is set to take a 70 percent stake. Japan Display is another partner, and will hold a 20 percent stake in JOLED, effectively making Sony and Panasonic minor partners even though they'll be the ones selling the things.
As part of the deal, Sony and Panasonic will cease their own private OLED development projects, and transfer personnel and other assets to their combined cause. However, Sony will continue to develop its own industrial OLED displays that are primarily used in broadcasting and health industries.
It should be noted that Japan Display has also experimented with OLED in the past, and currently enjoys the status of being the world's largest maker of smartphone and tablet displays. That might be why JOLED's initial focus will be on "medium-size OLED displays for use in tablets" rather than TVs. Nevertheless, we hope that in the future the three companies will attempt to use their combined knowledge and expertise to emerge as a force in the OLED TV panel market.
Source: Sony